Top Ten Tuesday was created by The Broke and the Bookish in June of 2010 and was moved to That Artsy Reader Girl in January of 2018. It was born of a love of lists, a love of books, and a desire to bring bookish friends together.
---
One of my favourite questions to ask people is if they were having a dinner party and could invite seven guests, who would the guests be and where would they sit? (Usually this comes accompanied with an image of a table.) A lot of the time, and especially with bookworms, the person's list is filled with authors. There are so many authors I would love to be able to thank, just for the time, effort, and passion they put into creating something that I love. There's a special relationship between authors and their readers, and I am truly honoured that I get to be part of so many. This week's Top Ten Tuesday topic is authors I would love to meet – even if it were for 10 seconds and the ability to ask them one question.
J.K. Rowling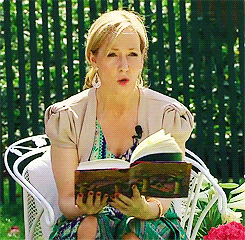 I know she's not been everyone's favourite person recently, and that perhaps she's saying things that don't sit well with everyone. But she created my childhood, and I wouldn't be staying true to myself if I said I didn't admire her for everything she has done. She's at the top of my list of people I'd like to meet most in this world, and it is there that she'll stay.
Virginia Woolf
I've fallen in love with Virginia Woolf and her novels. There is something about them that just speaks to me, and it blows my mind I can connect with someone and their thoughts so deeply – even though they lived a century before me. I think Virginia and I would have been really good friends, which is a comforting feeling if I were ever to be accidentally whisked away to Victorian London.
Rhys Bowen
It's no secret that I love the Her Royal Spyness novels (have you read them yet?) For the longest time I thought they were actually written by a man, which is quite funny if you know what they are about, and if you think about how much time he would have to spend in the head of a 20-something socialite in 1930s England. Naturally, they were written by a woman, which makes way more sense, and I would have so many questions for Rhys, mostly revolving around how she can write 12 books with the same characters and still manage to make them all interesting and unique.
Agatha Christie
Agatha Christie is a no brainer for me. I don't even know if I would know how to speak to her – just to be in her presence would be more than enough for me. She broke barriers as a female writer, and I am absolutely positive that her books will continue to out-live us all. She's one of the best female writers I can think of and I am so pleased to exist in a world where her books continue to be published.
Scott Westerfeld
Possibly the only male writer that will make an appearance on this list, Scott wrote the Uglies trilogy which I will forever be grateful for. I haven't read any of his other books, so hopefully if we were to meet, he wouldn't mind being inundated with questions about the one I have read. To be fair, I have read Uglies a million times over. I'm super excited to read his latest Uglies book, Impostors, so perhaps we could talk about what made him desire to write about that world again. Here is my Uglies series review if you feel so inclined.
Hannah Bucchin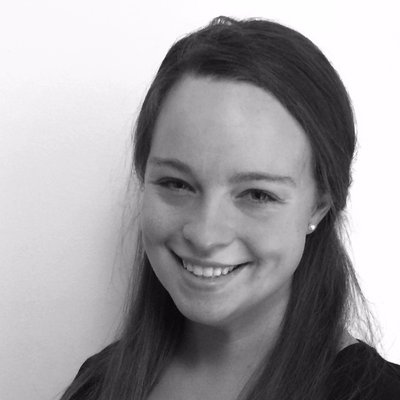 I will never forget the day that I got an email from a publicist at Blaze Publishing asking if I wanted to interview the author of Paintbrush, Hannah Bucchin. They read my review – which is less of a review and more of a squeal, really – and were really happy that I had loved it so much. In theory, then, I've sort of met her? But I would love to meet Hannah in person, because I think we would get along swimmingly. Here's the author interview if you're interested!
Kendare Blake
Like many of the authors on this list, I think Kendare and I would get along really well. Her entire Goodreads bio is filled with sitcom references, and that is exactly the kind of humour I love to have in my life. Not to mention the fact that she wrote Three Dark Crowns, my favourite fantasy series in recent years, and we would have a ton of things to talk about, I am absolutely sure – if only I would be able to stop asking questions about the three queens!
Neil Gaiman
I must have jumped the gun when I said Scott Westerfeld would be the only male writer to make an appearance on this list. Quite honestly, I think Neil Gaiman is a genius. I don't know if there are any other writers in the world that could come up with the stories he did. Even if they could, I am quite positive they couldn't write them nearly as well as Neil does. He has a way with words that is quite unique and inimitable, and I am grateful to live in a world with his creations.
Chris Colfer
I know I've said this for nearly all the authors I've listed here, but if there was anyone in this world that I desperately needed to be friends with, it would be Chris Colfer. I've been a fan of his for so long, it's almost like I can't remember when I wasn't desperate to be his friend. I was such a huge fan of Glee, and I adore his Land of Stories books. I even own a signed copy of the final book that I found in New York. I just know that we would get along so well.
Veronica Roth
Guys, Veronica Roth is just so cool. She seems incredibly relatable, and so down to earth, which is a really great quality to have in today's world where we all seem to be obsessed with material items and social media. I haven't read any of her books other than Divergent, but I would just love to be in her presence anyway. I went to Chicago last year for a few days and the entire time I spent secretly wishing that I would run into her on the street.