A wrap-up not a month late! Just two weeks! What a concept! For such a short month, I feel like I got a lot of reading done in February. I somehow managed to listen to four HP audiobooks, scarf down the first three Bridgerton novels, and finally read a book I've been meaning to read since 2016 (better late than never, right??) I also discovered a new author that I absolutely adore, and that is Jenna Butler. But without further adieu, and in fear of making this longer than necessary, here's my wrap-up for the month of February:
---
by J.K. Rowling
Yes these are out of order, but I read them out of order. No, it wasn't on purpose. After TWO YEARS on the waiting list for the Stephen Fry versions of the audiobooks, I finally got my hands on a few of them. At first I honestly couldn't tell the difference from Jim Dale, but in the end, I do think I actually prefer Fry's versions. Jim Dale does Hermione dirty, man. And he pronounces things funny. Also, the Stephen Fry versions have foley sound effects and better music. There's really no contest.
by Julia Quinn
Yep, I did it. Was it worth it? Oh yes. Like literally everyone else, I devoured Bridgerton on Netflix faster than anything else I've ever watched. Even though I swore I would never touch romance novels like these with a 10-foot pole, I had to go back on my word. Granted, they weren't really all that good, but having watched the show made the experience fuller. And GOD I can't wait for season 2 and Kate Sheffield/Sharma. Anthony's not going to know what hit him. Keep your eye out for a Bridgerton novel review soon!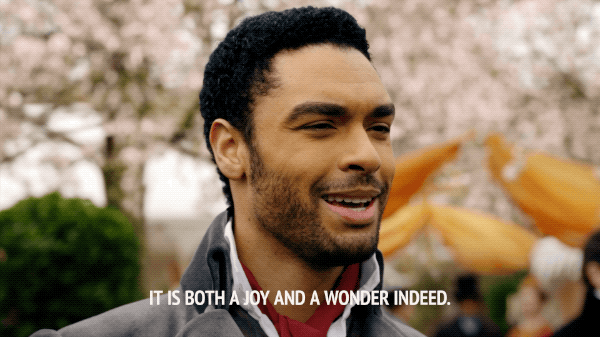 by Margaret Atwood
Would you believe that this was actually my first Margaret Atwood book? I feel like a terrible Canadian for saying that, but it's true. I really enjoyed her style of writing, and how it feels familiar like every Canadian author does, but also well-established and experienced. I still think about The War in the Bathroom frequently. She's just got that something – it's no wonder her career is so long and respected.
God I miss this show. This was delightful, as expected. What's nice is that I feel the recipes in this are actually pretty accessible and doable for the average person. There are no special cooking skills required to make any of them. I also liked the little history bits that came along with each one.
by Agatha Christie
I've always said that Hercule Poirot is to me what Sherlock Holmes is to everyone else – he's one of my favourite literary characters of all time, and I love the little bite-sized pieces you get of his early cases in this collection. A great introduction to the character and just mystery stories in general.
by Jenna Butler
I raved and raved about Jenna Butler's Magnetic North in my January wrap-up, so forgive me for repeating myself in saying that this was phenomenal. It wasn't poetry, but more of a memoir, and a bit of an instruction manual on how I'd love to live life. With everything she has written, it feels like Jenna is just peering into my soul and pours hers into it. Through the scope of her beekeeping on her organic farm, she reveals the true secrets and meanings of life. I can't help but imagine how much better the world would be if we focused on smaller things just a little bit more.
by V.E. Schwab
Here it is, the book everyone is talking about. I did really like this, and I definitely think it was well-written. This was my first V.E. Schwab book, and I wish I was more familiar with her work before diving into this one. It's been such a passion project for her, and the anticipation was just monstrous for it, that I felt like I was intruding a little bit just by reading it without reading some of her other work first. Almost like I hadn't earned the right to read it? Maybe that's just me realising the fact that my apparent habit of reading an author's best book first is never going to sit well with me.
ANYWAY (look, a second paragraph!) I thought this was beautiful. I've never really read anything like it. Sure I've read time travel before, but never a story that expands over centuries, experienced by one person. I feel like Addie is the poster child for "young face, old eyes". The story was stunning, and the emotion was *chef's kiss*. I also really liked how Henry's story didn't mimic Addie's, but was more of a parallel in an opposite way. That being said, it took ages for why he was so special to be revealed. I can definitely understand why so many people are die-hards for this book. I really loved it too – although maybe not quite as much. I'm excited to explore what other books V.E. Schwab has written, though.
by Norah McClintock
I read the Robyn Hunter mysteries for the first time when I was in middle and high school. I had accidentally received them in the book order, and a love affair was born. I've decided to re-read them as my "kitchen books" – that is, books that I read when I'm waiting for food to cook, or water to boil, etc. It's weird, I know, and I wouldn't do that for thick novels – but for a nostalgia reread, it works pretty well. Anyway, these hold up very well. I would still recommend them to the youths. I would still do anything for Nick D'Angelo. Not much has changed.
by C.G. Drews
Look Cait!!! I read your book!!! (Just kidding, I don't think she reads my blog). FINALLY my library got this in and you can guarantee I was the first one on the list to read it. It was delightful and I inhaled it in one sitting. This is the one I was most looking forward to (why do I continue to do this to myself) and it was so lovely to actually hold it in my hands. It was real, and emotional, and I love every single character so so much.
by Kristy Cambron
This was excellent. I'm no spring chicken when it comes to historical WWII novels, so it takes a little more effort to impress me with new ones. I gave this one a lot more attention that I usually give to others, because I found it had elements that I just haven't seen often. I liked the two parallel stories, and loved how our two MCs ended up as canaries in the coal mine, so to speak, in their roles for the resistance and working on the perimeter of some of those in power in Occupied Paris. Would definitely recommend if you like these kinds of stories – this is one of the better ones.
by Maggie Stiefvater
GUYS LOOK I DID IT I FINALLY READ THE RAVEN KING I CAN'T BELIEVE I CAN ACTUALLY SAY THAT IN THE YEAR OF OUR LORD TWENTY-TWENTY-ONE. Honestly, I don't even know what to say. How can it be over? How can we never hear more?? How is this the end of the gang??? WHY WAS HE [SPOILER REDACTED]?????????? I literally inhaled this so fast, it's hard to collect my thoughts. In a nutshell: it's not my favourite in the series, but it would be hard to top Blue Lily, Lily Blue. And, it would have been really difficult to live up to my own expectations of what I wanted it to be. BUT I still loved it, I just wish some things were handled a bit differently. Basically, it ended, so that's its biggest issue. I wish I had more to say! I think I'll have to reread it again (wow what a predicament).
(but also how is this the end of Adam Parrish content HOW 😭😭😭)
by Jody Revenson
Not really much to say here, except I enjoyed (again) the deep dive into the design elements of the Harry Potter films. They really left nothing untouched and put so much thought and care into the characters and how to make each broom unique and specific to each character's tastes and personality. Forever in awe of those who work in movies.
---
This may likely be the last monthly wrap-up in this format! I'm thinking of changing it up a bit, maybe mentioning more about what I'm currently watching or listening to, other things that have inspired me that month, etc. I like my wrap-ups, but they feel like they're a bit repetitive after a while and I'd like to keep it fresh and funky, you know?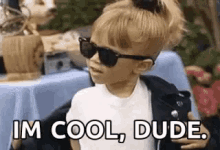 Anyway. I'll still obviously include books, of course. This is a book blog after all. Wouldn't want to mess with that.
What was your favourite read this month?