Hello hello! Look at me, posting something that isn't a wrap-up post for the first time in literal months. For the past few years, I've been making a list of reading goals at the beginning of the year. Nothing too major, just something to work towards as I casually read everything that I don't already own.
(Which is to say, I have never completed a goal that said I must read more of my own unread books instead of getting new ones from the library, which has literally never happened. I think I'd have to actually cancel my library card to make that happen, and that feels like sacrilege.)
Anyway, I'm really excited about my goals this year. There's a few that have popped up in similar forms before, but also a few new ones. This time around, I tried to make them more concrete, rather than just lofty goals that I pretend don't exist (like reading more of my own books). And as much as goals are lovely to have, I never put too much pressure on myself to complete them. Sometimes the wind blows my mind in a different direction, and that's okay too!
---
Erin's 2021 Reading Goals
or,
The Question of Whether I Know Enough Spanish to Complete #7
---
Read 52 books.
This one should be easy, considering the number I read in 2020, and that I've consistently gone past 50 by about July in the last couple of years. That being said, I'm hoping that by keeping it low (one book per week), it will encourage me to pick up longer books instead of tearing through short ones.
Read at least 5 books over 500 pages.
Originally this was three, but that seemed ridiculously low. Three means I could do it without intention, and doesn't give me that much to work towards. In my mind though, I want those five books to be considerably over 500 pages. No getting away with 502 all the time (although it still counts!)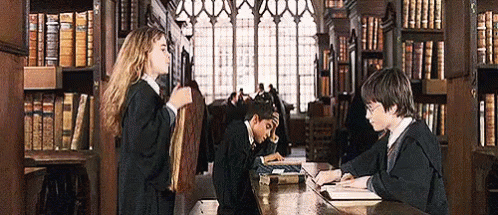 Finish 3 series.
This also seems ridiculously low, because there are many series where I just have one book left before I finish it. But like the goal above, I am subliminally hoping that I'll end up finishing a longer series instead.
Get ARC list under 10 books.
Currently I'm sitting at fifteen ARCs from NetGalley, so this seems pretty doable. Assuming of course that I don't request any more. I really want to get that number down though, so I've been pretty good about that.
Read Emma, and 1 other Jane Austen novel.
I can't believe I read Pride & Prejudice in 2020. I think I honestly felt that I would live my entire life putting it off (finally watching Colin Firth in a lake helped though). I also watched BBC's Emma last summer and loved it (maybe even more than P&P), so I want to read that one next. And then, just to push myself, one more.
Read 1 short story every day.
This is the goal I am most excited about, and it is going really well. I haven't broken it once, and we are already 29 days into January. I had a ton of short story collections on my shelf (both physical and on Goodreads) that I knew were never going to be high on my priority list, and if I didn't give myself a reason to read them, I was never going to. Except, because I can't stop with one, and I want to limit myself to one per book per day, I started like 15 different collections at once. It's exhausting to keep up with them and it's taking away from my other reading. Balance, Erin.
Start reading a book in another language.
This one…is quite lofty for me. I don't speak another language, but I'm learning. I got Duolingo Plus last year as a way to keep busy during lockdown, and I'm doing pretty good at it (I also took three years of university Spanish). The book I read has to be something that I already know so well that it will be easy to know what is being said, so I think I'm leaning towards the boy who lived. I don't know anything else nearly as well. I don't necessarily think I'll finish it within the year though, because I'm sure I'll struggle through it and it will take ages. But I'm hoping it will be a good way to diversify my learning (Duolingo is great, highly recommend, but can only go so far!)
---
Do you have any goals for 2021? What are they? And if you've read a book in a language not your own, do you have any tips for me??!
---
Happy reading in 2021, friends!