Hello loves! Just as I was wondering what I was going to write about today, this end-of-year survey created by Jamie @ The Perpetual Page Turner came across my radar like it was almost fate. I did leave out the sections on blogging and looking ahead, but I didn't want to make this post terribly long, which it is in danger of being. It seems like a really fun way to look back and reflect on what I read in 2018!
---
2018 Reading Stats
Number of Books Read: 116
Number of Pages Read: 33, 927
Average Rating: 4.2 stars
2018 Releases Read: 22
Best in Books
1. Best book you read in 2018?

I will never shut up about this book.
2. Book you were excited about but thought you were going to love more.
Milk and Honey felt a bit overrated.
How to be Parisian Wherever You Are was not what I thought it would be, but it turned out alright.
Shades of Milk and Honey dragged on a bit.
13 Reasons Why was an old favourite revisited and man, did I have questionable taste.
On Chesil Beach was just not my kind of read at all.
I think I am past the golden age for people to be head over heels for A Wrinkle in Time.
3. Most surprising (in a good way or bad way) book you read?  
Low expectations blown out of the water, unexpected favourites, and plot twists like you would not believe!
4. Book You "Pushed" The Most People To Read (And They Did)?
I don't think I really pushed anyone to read things, but I subtly suggested The Raven Boys and Her Royal Spyness an awful lot.
5. Best series you started in 2018? Best Sequel of 2018? Best Series Ender of 2018?
Scythe because Thunderhead was unbelievable.
The Raven Boys I didn't technically start in 2018, but I started a reread of it in 2018.
I can't believe it was just last year that I read Caraval?
And I don't know if Still Me could be considered a series wrap-up, but I think it ties together the story nicely.
7. Best book from a genre you don't typically read/was out of your comfort zone?
I don't usually go for adult contemporary, non-fiction (especially science-related), or horror, but here we are.
8. Most action-packed/thrilling/unputdownable book of the year?
I'm getting flashbacks to not being able to read this in one sitting.
9. Book You Read In 2018 That You Are Most Likely To Re-Read Next Year?
The Raven Boys was already a re-read, but I can see myself re-visiting it again real soon.
I would really like to re-listen to the audiobooks for Orlando and Carmilla in 2019 for things that I missed the first time.
10. Favourite cover of a book you read in 2018?
All of these covers are S-T-U-N-N-I-N-G and so many have hidden meanings THAT I DIDN'T GET UNTIL I FINISHED THE BOOK (looking at you, They Both Die At The End).
11. Most memorable character of 2018?
Lady Georgiana Rannoch is someone that I desperately would like to be friends with.
I am constantly thinking about Lennie, almost a year later.
12. Most beautifully written book read in 2018?
The Wicked Deep has some of the most atmospheric and beautiful writing I have ever read.
I wrote a whole post about the beauty that is Heart Berries, complete with quotes.
13. Most Thought-Provoking/ Life-Changing Book of 2018?
Heart Berries was saddeningly beautiful.
What Happened brings a complete perspective to the 2016 US election that I never could have gathered on my own, being an outsider looking in.
The Radium Girls made me really, really angry about the way women were treated in the 20th century.
The Breadwinner broke my heart.
The Tao Te Ching is the basis of spirituality, I think.
14. Book you can't believe you waited UNTIL 2018 to finally read?
I had been asking for World of Wanderlust for Christmas for years before I finally bought it for my birthday in February.
Milk and Honey has been literally everywhere since it was published four years ago (and possibly the subconscious inspiration for the name of this blog) and I finally read it a week ago.
The Dream Thieves has been on literally every TBR I have ever made since I first read The Raven Boys in 2016. Bets are on for how long it takes me to now read Blue Lily, Lily Blue.
I have owned a copy of Black Beauty literally since I was a wee small child, but only just listened to the audiobook last fall.
15. Favourite Passage/Quote From A Book You Read In 2018?
"I don't know if I am a cavern or a river. Once, you said I was a geyser: a hole in the ground—bursting."
― Terese Marie Mailhot, Heart Berries: A Memoir
16. Shortest & Longest Book You Read In 2018?
Technically a novella, Reign: Darkness Rises is a whopping 48 pages.
Technically I listened to the audiobook for Harry Potter and the Order of the Phoenix, but it was literally 27 hours long, so I feel it still counts.
17. Book That Shocked You The Most
It took literal decades for the radium girls to get justice for their dead friends, and it was so INFURIATING reading about it.
18. OTP OF THE YEAR (you will go down with this ship!)
2018 was the year I revisited Lara-Jean & Peter, a relatively new OTP, but also revisited some OG couples, Katniss & Peeta and Tally & David.
19. Favourite Non-Romantic Relationship Of The Year
I would probably die for Blue and Noah.
20. Favourite Book You Read in 2018 From An Author You've Read Previously
Ya girl loves some Hercule Poirot (way cooler than Sherlock Holmes).
21. Best Book You Read In 2018 That You Read Based SOLELY On A Recommendation From Somebody Else/Peer Pressure
In my defense, I knew I wanted to read this eventually, I just wasn't planning on reading it when I did.
22. Newest fictional crush from a book you read in 2018?
This year I fell in love with Remus Lupin when I re-read the Harry Potter series.
23. Best 2018 debut you read?
I honestly don't keep track of whether or not the books I read are debuts, but I liked Sea Witch and I was very surprised when I discovered it was Sarah Henning's first novel.
24. Best Worldbuilding/Most Vivid Setting You Read This Year?
Not only was Star-Crossed an incredible world-building experience, but it was unlike any dystopian/science fiction book I have ever read (and way less romancey than it appears to be).
25. Book That Put A Smile On Your Face
From Twinkle With Love made me giggle with happiness a lot. It is so pure.
26. Book That Made You Cry in 2018?
We won't linger on this one long. Just go read it.
27. Hidden Gem Of The Year?
The only reason Big Water is not huge is because it was published from a small Canadian publishing house. It is 100% worthy of the praise every other popular YA book gets.
28. Book That Crushed Your Soul?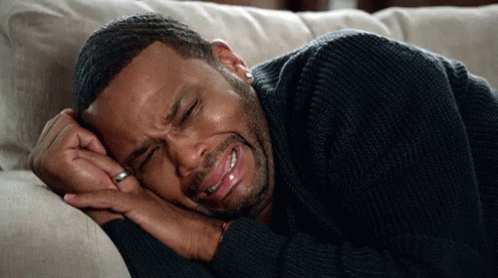 29. Most Unique Book You Read In 2018?
Both of these books are classic cases of the inside is way different than the outside suggests.
30. Book That Made You The Most Mad (doesn't necessarily mean you didn't like it)?
I'm serious. This book is really, really, upsetting. I raged at the injustice to my fellow women (but it's also really good and insightful, so you should still read it).