Happy New Year's Eve everyone! (Or, if you are in Australia, Happy New Year!) It's been over a week since I last posted, but I had a nice little holiday with my family and just really didn't feel like writing any posts. It was great to disconnect from the internet for a bit. December was a pretty slow reading month for me, but that was just the way I planned it. I had quite a lot going on in December, with getting ready for Christmas, taking a few courses for work, and getting some job applications in before their respective deadlines, I was pretty tired a lot of the time. But that's totally okay. There were a number of books I finally finished last month after putting them off forever, so I was happy to be settling into a period where I could read whatever I wanted without being mentally hounded by due dates (except for some NetGalleys, those are just guaranteed to be late at this point.)
The big question is: did I finish the TBR I set myself earlier this month???? The answer is: no, of course I didn't. But that's okay too! I still didn't feel stressed about it and that felt grand. Anyway, I hope you all had a wonderful holiday period, and read some lovely books. Here is what I read in the last month of 2018:
(audiobook)
This was the first book in this series in which I actually realised how evil of a person Count Olaf is. I mean, lobotomies?? In my children's book series??? It's more likely than you think! Thankfully, Tim Curry is back as narrator which makes it much more enjoyable (Daniel Handler is okay, but I just can't get past his slight lisp).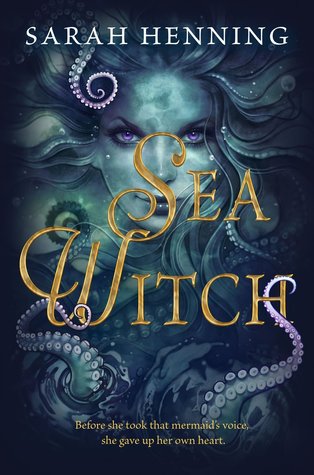 I really wasn't planning to read this and/or like this at all. I had ordered it from the library months ago and then promptly forgot about it. But I was looking around for something new to read and it happened to be there, and thankfully I gave it a chance because I absolutely loved it. This came after feeling slightly detached from To Kill A Kingdom so I didn't have high hopes, but I desperately fell in love with this origin story. A bit predictable, but hey, sometimes it is. Also the cover is so stunning!
(audiobook)
Not quite the same story as Daniel in the lions' den, but reminded me of it nonetheless. This was the book I left off at when I first read these a millennia ago and thus had to wait until The Slippery Slope was published. It was torture with that twist ending.
(audiobook)
This is my second favourite Harry Potter book, and I still feel like it is vastly underrated. Both Goblet of Fire and Order of the Phoenix have such a dark tone to them, and I see Half-Blood Prince as a bit of sunshine and humour before the dark storm that is Deathly Hallows. A lot of great characterization happens in this book, which can't be overlooked.
This was a really great little book and brought on the first time that I have ever wished a book would have gone into further detail about complex scientific concepts. If you were paying attention in high school physics some of the things discussed may not be new, but for those of us who elected for bio and chem instead (like myself) it's a great little tome.
I finally got around to reading this after putting it off for years and it was…a bit of a let down. I really think the hype wrecked it for me a bit. It wasn't terrible, but I found it a bit difficult to find the inner meaning in poems that were an average of ten words long. Perhaps I'm just not as great at poetry as I assumed I would be. I liked that it was split into the different sections though, and although I don't have the book in front of me I think it was The Healing that I enjoyed the most.
***
Did you get a lot of reading done during December, or were you a bit preoccupied like I was? What kind of goals are you hoping to set yourself for 2019?