Thank you to the lovely Sara @ The Bibliophagist for tagging me in this!
WHO | Who is an author you'd love to have a one-on-one with?
Maureen Johnson seems like a really fun person to be around. I love to follow her on Twitter and see her opinions on various things. Stephanie Garber is also another person I'd love to perhaps have tea with! She seems really nice.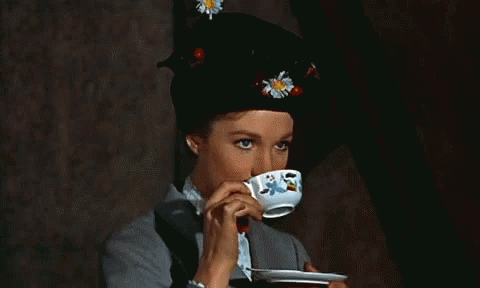 WHAT | What genre or style do you most often gravitate to?
Recently it's been mostly YA, but less because I want to and more because I'm attempting to catch up and keep up with everything that goes on in that world! But it's a lot and I'm usually far behind. Personally though, I have three shelves worth of historical fiction, more than any other genre, so I think that speaks for itself.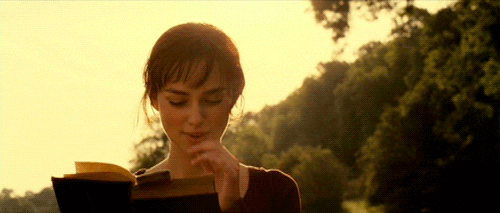 WHERE | Where do you prefer to read?
Literally anywhere that is comfortable. Give me a pillow, a blanket, some slippers, a cup of tea and I'm sold.
WHEN | What time of day do you prefer to read?
I like reading in the evening, or when I get home from work.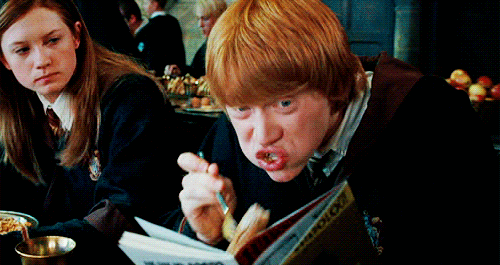 Usually not at the table while eating, although sometimes it happens.
WHY | Why is your favourite book your favourite book?
I used to say my favorite book was Jane Eyre, but I've started to move away from that one a bit. Now I don't really know if I do have a favourite. But when it was definitely Jane Eyre, it was because I saw myself in her character in a way that I had never seen myself in the pages of a book before.
I don't know. It's probably Harry Potter and the Prisoner of Azkaban.
BONUS: HOW | How do you do about selecting what book you'll read next?
Usually it's what is due next at the library – but that doesn't mean I want to read it next. But if I don't then it might be sent back and I might have been waiting months for it. Other than that, I really just go by vibe. What am I feeling? Do I want to reread something familiar, or explore into unknown territory? A book I recently purchased, or one that I've neglected for years? Once I asked myself all these questions, I usually forgo the answers and just pick one off my shelf that catches my eye at random.