Hello lovely friends! It has been a full week since I last posted, which is the first time that's happened in months. I kind of feel bad about it, but also I was pretty busy this week. I spent four days taking a few supplementary courses for my job and was pretty exhausted every evening. ANYWAY, November was such a great reading month for me?! I feel like I finally got out of a reading slump, finished a bunch of books I had started but also kind of abandoned for various reasons, and ACTUALLY FINISHED MY NOVEMBER TBR. I KNOW. IT'S A MIRACLE. Okay, so I missed one book but I just wasn't feeling it anymore. Last weekend I took a weekend trip to Vancouver with my best friend, and we had a blast. I also didn't finish any of the ARCs I was supposed to, which is literally all of them. But anyway. Then the end of November came and went and I forgot all about a monthly wrap-up. But no fear, it is here, and you can read all about how I listened to nothing but audiobooks this past month.
---

Harry Potter: The Creature Vault by Jody Revenson
This book is a phenomenal companion to the Harry Potter series. The concept art for the creatures continues to amaze me in the most superb ways. I would recommend everyone read it – it also provides some great insights into the creatures that the books just can't give.
Harry Potter: The Character Vault by Jody Revenson
I thought at first that this book would just be a guide to all the different characters, which it was, but it was also a look into all the different costume designs and concepts that went into their creation for on-screen portrayals. I learned so much that I now will always think of when I watch the films.
How to Break Up With Your Phone: The 30-Day Plan to Take Back Your Life by Catherine Price
This book was…kind of helpful. I got a few good hints, but mostly it has just made me feel bad about how much time I spend on my phone, and I haven't really managed to fix it. I almost think that now I spend MORE time on my phone, even though that makes no logical sense whatsoever. I think I still have a ways to go with this one.
Harry Potter and the Goblet of Fire by J.K. Rowling
(audiobook)
This took an abnormally long time to finish because I had to send the audiobook back to the library while I was in the middle of it, and then had to wait for it to be checked out to me again. But it was amazing, of course, and I developed a new love for it. Harry Potter and the Goblet of Fire was always my least favourite, and while it still probably is, I dislike it slightly less now.
The Young Queens by Kendare Blake
This companion novella actually tore my soul out and crushed it, which I was not expecting. It reminded me how much I love and miss the Three Dark Crowns series, and I can't wait to return to it soon.
Harry Potter: The Artifact Vault by Jody Revenson
Like the other above companion books, The Artifact Vault was filled with some amazing factoids about all the objects in the Harry Potter series. Even the smallest objects that are on screen for a mere second or less were given the utmost attention, and I found it really interesting.
Queer Eye: Love Yourself, Love Your Life by Antoni Porowski, Bobby Berk, Jonathan Van Ness, Tan France, and Karamo Brown
I definitely was not expecting to read this so soon after its release, so it was a pleasant surprise when I was first to receive it from my library. Queer Eye is my most recent obsessive indulgence, and I absolutely loved learning about the backgrounds of the Fab Five. I developed new loves and new inspirations, and if possible, it has made me obsessed with the show even more. Is season 3 out yet?
What Happened by Hillary Rodham Clinton
I once said that I liked this book so much that I felt I could read it in only one sitting. Well, that didn't happen, obviously. I did actually really enjoy it though, and while I thought I knew a lot about the 2016 election, reading this has made me realise that I really didn't after all. I feel incredibly lucky and grateful that I only had to witness it as an outsider, because to actually be there feels like it would be excruciating (sorry, American friends!) Anyway, I feel more than ever that there should have been a Madame President, but you can't change the past, I suppose.
Harry Potter and the Order of the Phoenix by J.K. Rowling
(audiobook)
This audiobook is nearly 30 hours long and yet somehow, I finished it in less than a week? What? I think I listened to it nonstop for like three days in a row. I have no idea how I did it. Also, I fell in love with this one much more than I expected. It has always been an incredibly important tome in terms of plot development, but I never gave it the importance it should hold. Also, it just made me really upset about the fate of Sirius Black. And it also made me bitter than Nymphadora Tonks is hardly in the film at all. Why were we deprived so?
The Austere Academy by Lemony Snicket
(audiobook)
I jumped back into listening to these audiobooks again, and I'm honestly just flying right through them. The Austere Academy (and the following few books) was always my favourite. I love the Quagmire triplets, and we finally get to meet them in this one.
The Travel Book: A Journey Through Every Country in the World by Lonely Planet
This book was really insightful, and made me realise how many beautiful countries there are out there and how many I have yet to but desperately want to visit. Even the countries that are the most dangerous have beauty, and I hope one day their climates will become mild so they can once again welcome visitors and share their culture.
The Hunger Games by Suzanne Collins
This was really a random and not-planned-at-all read this month, but it leveled me out a bit, if that makes sense. I was feeling a bit scatterbrained with all the books I felt I had to read along a certain timeline, but then I picked The Hunger Games up and fell in love all over again. I truly wish that I could read this series again for the first time.
The Ersatz Elevator by Lemony Snicket
(audiobook)
This book really gets the ball rolling when it comes to the major overarching plotline in this series. I thought it was funny, entertaining, and really showcases the Baudelaires' various talents. You feel like things are finally getting serious with this one.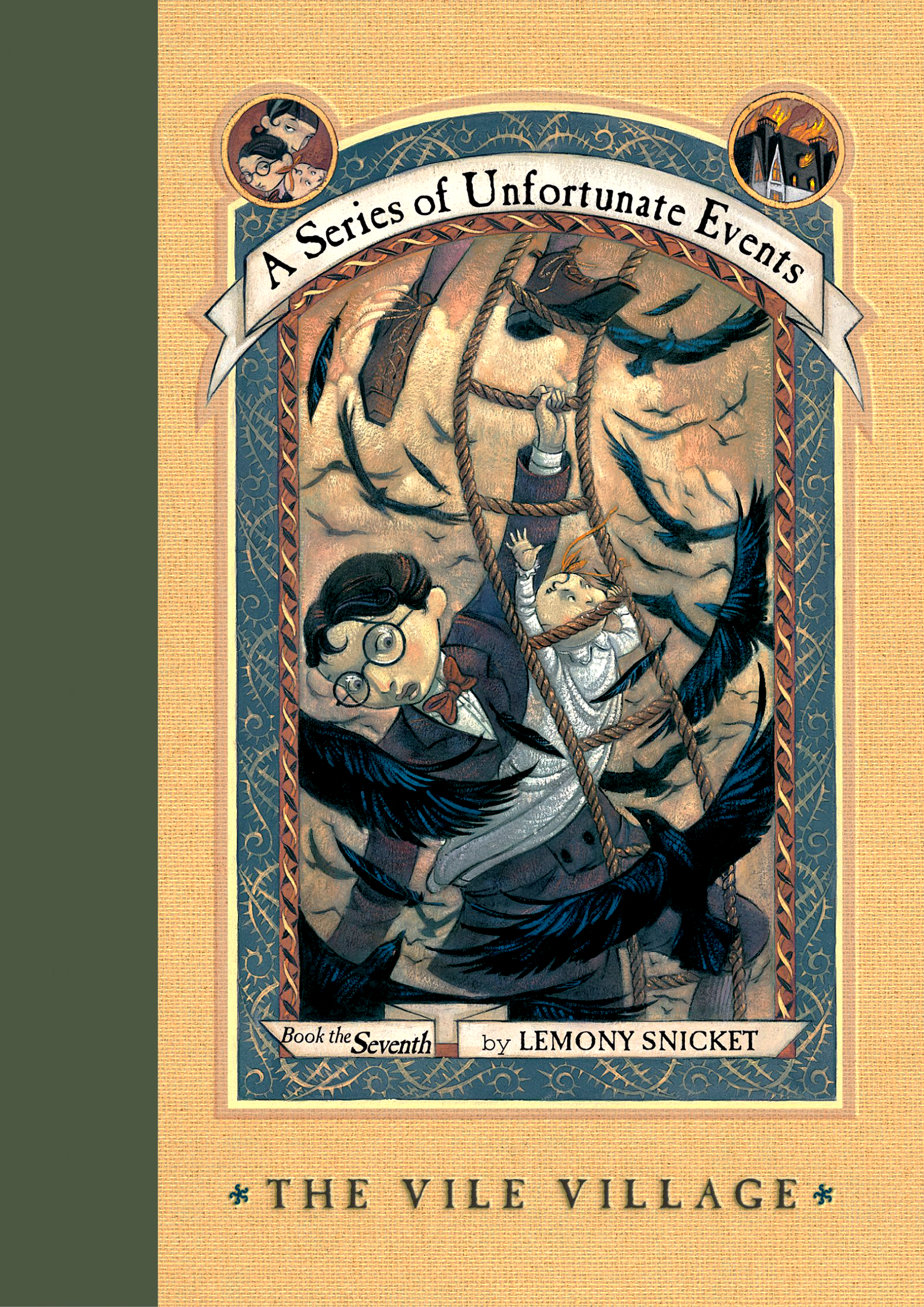 The Vile Village by Lemony Snicket
(audiobook)
I do wonder how Lemony Snicket came up with these plotlines. This one is incredibly silly with no sense in it whatsoever, but I enjoyed it nonetheless. It has a lot of my favourite elements that this series is famous for.
***
What did you read this past month, and what are you hoping to read before the end of the year?