Down The TBR Hole was created by Lost in a Story in 2016. It is a prompt that revolves around cleansing your TBR of all those books you're never going to read and sort through it all to know what's actually there.
Go to your Goodreads to-read shelf.
Order on ascending date added.

Take the first 5 (or 10 (or even more!) if you

'

re feeling adventurous) books.

Read the synopses

 

of the books and d

ecide: keep it

 

or should it go?
---
Alright kidlets, it's time for another edition of Erin Clears Out Her TBR Because Otherwise She Would Literally Drown In It And That Would Be No Fun At All.
Or, E.C.O.H.T.B.R.B.O.S.W.L.D.I.I.A.T.W.B.N.F.A.A. for short.
These clear-out posts are actually some of my favourite posts to write. Not only does it allow me to get my number down to a somewhat reasonable one, but I often find a ton of books that I still want to read, but simply forgot about. Once again, instead of choosing yes or no for each book, all of the below books I am definitely getting rid of (unless you don't think I should!). Otherwise we might be here for centuries, collectively drowning under all these words.
---

This is the first book that I'm deleting that I added on recommendation from a friend. Oddly enough, I haven't always had the best of luck with friend recommendations. I have a very strange niche of books I like, and an element I liked in one book could be the reason I dislike another. Even if my friends have the exact same tastes as I do, I am still usually skeptical. This is not one of those cases. There is absolutely nothing in this summary that appeals to me, so I need to accept that because of this, I'm likely never to pick it up, despite my best intentions.
I look at this book and I just…wow. It just seems like it would be playing into stereotypes and might perhaps be a teensy bit racist. I've deleted most travel memoirs from my TBR, and since I have no interest in this author's life whatsoever, I'm happy to be rid of it.
Here's the thing. I've never read a horror novel. I rarely watch horror movies. There is a very small chance I would ever actually read this, even if I fully intended to. I did enjoy the movie, but I think I'll give some other horror novels a try to see if I like them, and perhaps then I'll re-add this.
Here's the thing. It's not that I don't want to learn about Frida – quite the opposite. But I've come to realise that I don't really want to read a biography on, well, anybody. As unreliable as it is, my interest in most things can quite easily be satisfied by reading the corresponding Wikipedia page. Frida ultimately falls into that category.
Don Quixote by Miguel de Cervantes
This is over 1000 pages. Noooooo thank you.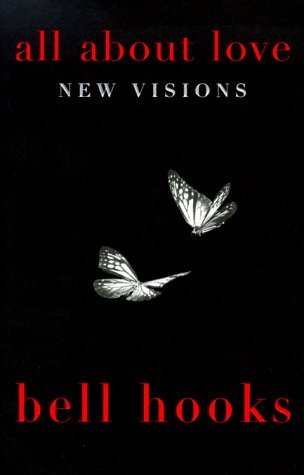 I added this book only because it was a selection for Emma Watson's book club but I knew full well I didn't have any interest in it. Even though my Our Shared Shelf bookshelf on Goodreads will now be incomplete, my desire to get that TBR number down is stronger.
I have this thing where I walk into museum gift shops and instead of buying all the books, I add them to my TBR instead. Most of the time, I don't actually want to read them all but I am fuelled by the high I just got from visiting said museums. This is probably one of those cases because I don't remember ever wanting to read this at all.

I'm not a huge fan of middle grade books, and 99.9% of the time if you see me rate one highly, it's because I actually read it when I was younger and love it based on nostalgia. The truth is, every time I go back and read a new middle grade book now as an adult, I never like it as much as I would have if I'd read it at that age. Because of this, I don't see any point in keeping books I wanted to read as a kid but never got around to, because I always end up slightly disappointed. My younger self might be upset with me, but she'll get over it.

I can't believe I've actually convinced myself to get rid of this one. I love boarding school settings like they're going out of style. But…I know that this book would be at the bottom of my TBR pile. I will forever be drowning in fantasies and new releases and old favourite rereads that I know I'll never get around to this. Other than the boarding school thing, it doesn't really stick out to me.
I remember picking this up in my middle school library and thinking to myself that I thought this sounded really cool. I actually remember that exact moment. So why didn't I read it then, you ask? Your guess is as good as mine. I love a good dystopian, but I'm not sure I would be anything more than lukewarm towards this one. If I had started the series I would have nothing against finishing it, but…
As ever, if you think I shouldn't be getting rid of any of these books, let me know!