About a millennia ago, the charming Mara from Across the Books tagged me in this Bookish A-Z Survey. Like the awful person I am, I let it get buried amongst all the other unfinished posts I have in my drafts. Until today! I know I've done a lot of tags recently (or at least, it feels like it), but they're just so fun! And I've had my eye on this one for forever, so I'm thrilled I was actually tagged in it (not that that would actually stop me, but it's nice to be tagged for things). Thank you Mara!
a- author you've read the most books from
According to Goodreads, I've read the entire bibliography of Ann M. Martin, who wrote the Babysitter's Club series. However, the majority of them were actually written by a series of ghost writers, so the next highest would be Meg Cabot, which makes sense because I was so obsessed with her books in middle school.
b- best sequel ever
THUNDERHEAD THUNDERHEAD THUNDERHEAD.
It's Thunderhead.
Here's my review!
c- currently reading
I'm currently reading only four books, which isn't actually that bad. I'm listening to the Harry Potter and the Goblet of Fire audiobook (but I'm temporarily on hold as I wait for it to come back from the library), I'm finishing up The Radium Girls, I'm reading To Kill a Kingdom, and although sometimes I forget about it, I'm also reading an ARC of The Clockmaker's Daughter (which is already past its release date, oops). I'm feeling very un-stressed about it all at the moment which is rare and lovely.
Update: after initially writing this post, I've started two more books: Harry Potter: The Creature Vault, and What Happened. Six books isn't a lot anyway.
 d- drink of choice while reading
Earl Grey tea, black. I'll take any kind of tea, but Earl Grey is my favourite. I used to take sugar but then my dentist said it was ruining my teeth with the amount of tea I drink (how rude, really).
e- e-reader or physical book
BOTH! I love my kobo and although it took me awhile to come around and purchase one, I wouldn't change it for the world. But physical books are so pretty and I can't resist them. So both.
g- glad you gave this book a chance
Star-Crossed. I don't even know why I requested it, because neither the title nor the cover really appealed to me. But I did and I absolutely loved it and you should totally give it a go.
Here's my review!
h- hidden gem book
I did a whole Top Ten Tuesday post about hidden gems over here, and I don't want to single any out because they're all so good, so please check it out!
Just kidding, please read Her Royal Spyness.
i- important moment in your reading life
The first chapter book I ever read by myself was called A Mouse Called Wolf, and I remember holding it in my tiny hands and being so proud and thinking to myself that I would forever remember this moment. And I did!
j- just finished
I finished listening to the Harry Potter and the Prisoner of Azkaban audiobook last week! I had to listen pretty much non-stop, because I already had the next one from the library and was running out of time. Alas, I did run out of time, but I expect to get it back soon.
I also read That Oxford Girl all in one go yesterday, as well as The Oracle Queen.
k- kinds of books i won't read
I'm not really into romances just for the sake of romance, or western, or crime thrillers, or science-fiction. I also don't particularly care for books that take place in space, contemporaries, or when authors combine history and fantasy. I also am not a fan of stories about abuse (which is not to say they shouldn't exist, but they aren't for me).
This list makes it sound like I'm super picky, but I'm not really? At least, I don't think so. If you have a book that you'd recommend because you love it, no matter what genre it is, I'll generally give it a try. Because I probably love you.
l- longest book you've read
I did a Top Ten Tuesday about this last week! The longest book I've ever read is Harry Potter and the Order of the Phoenix, clocking in at 768 pages. I don't really see myself reading anything longer, because I don't have the attention span for super long books (and I can read so many shorter books in the same amount of time, because I like feeling accomplished).
m- major book hangover because of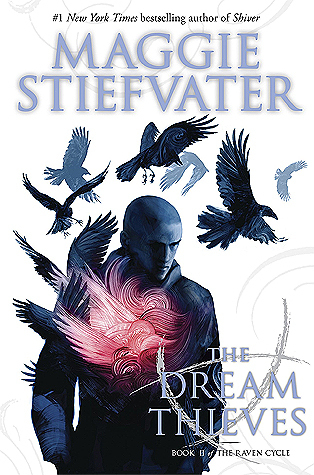 I can't really think of a time recently where this happened to me? Unless you count maybe right now, because I finished The Dream Thieves two weeks ago and I haven't been able to be hooked on anything since.
Here's my review where I talk about Adam Parrish way too much.
n- number of bookcases you own
Currently, two. They're cheap but I built them myself, so I love them to pieces (which they'll probably turn into if I try to move them because they are super cheap). But back home I have two drawers of my antique dresser filled as well.
o- one book you have read multiple times
The entire Harry Potter series. Most of John Green's books. The Hunger Games and Divergent too (but not Allegiant bc no).  I mostly just spent high school reading the same 30 or so books over and over again. I haven't recently though because I have this desire to read everything in the world and there just isn't enough time.
p- preferred place to read
In a big comfy chair with a big cup of tea in front of the fireplace. But I probably read most often on my bed, or on the train, but that is hardly preferred.
q- quote that inspires you/gives you all the feels from a book you have read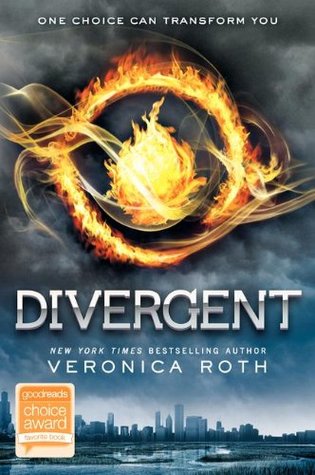 "Becoming fearless isn't the point. That's impossible. It's learning how to control your fear, and how to be free from it."
― Veronica Roth, Divergent
r- reading regret
It took me a long time to recognise the fact that I don't have to finish every single book I start. I don't have to prove anything to myself.
That and continuing to read Kiss Me In New York after the first chapter. What an awful experience.
s- series you started and need to finish
This is going to be a really long list. The Raven Cycle, Shopaholic, Her Royal Spyness, Miss Peregrine's Peculiar Children, Three Dark Crowns, Cormoran Strike, Percy Jackson, A Court of Thorns and Roses, Dorothy Must Die, The Land of Stories, The Traitor's Circle, Anne of Green Gables, The 100, Matched...there's more, but I'm not about to go back and read the rest of the Boxcar Children.
t- three of your all-time favourite books
In no particular order…Brokeback Mountain, Animal Farm, and A Little Princess.
u- unapologetic fangirl for
Adam Parrish and Sirius Black. But like, not in the same book (although I think they would get along quite well, honestly).
v- very excited for this release more than all the others
Naturally Tan by Tan France
w- worst bookish habit
I read The Traitor's Kiss without using a bookmark. I dog-eared the entire time AND IT FELT GOOD.
x- x marks the spot: start at the top left of your shelf and pick the 27th book
The Mistress of Nothing by Kate Pullinger
y- your latest book purchase
Technically it would be the October selection for OwlCrate. But consciously, it was Impostors.
z- zzz-snatcher book (last book that kept you up way too late)
I don't really stay up to late when reading. I like getting my recommended 8 hours in. The last book that I had a hard time putting down before bed, however, would have been either The Dream Thieves or Star-Crossed.
***
This is a super long tag and I probably wrote too much so I'm impressed with you if you've read this far!! I don't think I'll tag anyone because this tag has been super popular in the past and I reckon pretty much everyone has done it already, but if you haven't, I tag YOU! If you do it, please tag me in your post, I love to learn more about others ❤