Y'all know I love tags, and I'll do them even if I am not nominated. Except this time, I was nominated by the ever so lovely Sara @ The Bibliophagist, which is super exciting because I've seen this one around and it looks super fun!
The Lady Janies Book Tag was created by Rebecca over at Bookishly Rebecca & Ellyn of Allonsythornraxx and it was created to coincide with the release of the Lady Jane books by Cynthia Hand, Jodi Meadows, and Brodi Ashton. Let's begin!
---
RULES:
Thank the person who nominated you.
Answer all the questions down below.
Pingback to the creators Rebecca & Ellyn.

Nominate 5+ bloggers to do this tag.
Jane Lynch
A favorite book featuring a character on the LGBTQIA+ spectrum
Probably a tie between They Both Die at the End and Aristotle and Dante Discover the Secrets of the Universe, I think? Also the same two books competing for the world's longest title.
Lady Jane Grey
A short book that packed a punch
Night by Elie Wiesel made me cry on a public transit bus.
Jane Austen
Favorite heroine in a classic book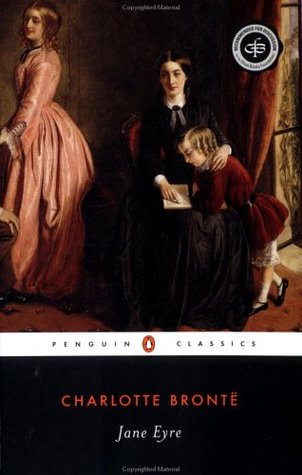 I'm going to go with an actual Jane here and say Jane Eyre!
Jane Eyre
Your favorite retelling
I just made a new bookshelf for all my retellings on Goodreads, which is unbelievably handy. Cinder for sure, but I also really love Bridget Jones' Diary!
Calamity Jane
Your most anticipated release
I'm very, very excited for Antoni in the Kitchen, which will be a cookbook by my favourite gay from Queer Eye, Antoni Porowski! It doesn't release for over a year though, so I will have to wait. Desperately.
Jane Fonda
A character who upholds feminist ideals
ANY female character who defies society's expectations by being exactly what they think she shouldn't be is a hero in my eyes. However, I have a very close affinity to Katniss Everdeen, and she will always be one of my absolute faves. We'll just pretend that film love triangle doesn't exist.
Jane Krakowski
An underrated book you wish more people would read
I could use this opportunity to mention *cough* Her Royal Spyness *cough* again, but instead I'll say Paris Letters, which I could read over and over again.
The Lady Janies
Two or more authors you wish would write a book together
This one is actually really hard, because I'm not super fond of authors teaming up? Perhaps Stephanie Perkins and Maggie Stiefvater? I think their styles would mesh nicely and they both write great, relateable characters.
---
This tag was so fun! I really like the variety of questions because then it gives me the chance to highlight books I don't talk about too often. Today I nominate: Bridget, Hannah, Ally, and Alyssa! But if you have already done this tag, I won't insist on you doing it again 🙂
Please do this tag if you would like to, and please tag me so I can read all your answers!