Nobody tagged me in this, but I am genuine Hamilton Trash™  so I legitimately sought out this tag to bless your timelines with it. It has been 7 0 days since I last listened to the Hamilton Mixtape and I will literally do anything that Lin-Manuel Miranda tells me to do. I mean really, this blog lacks Broadway content and I fully intend to alter that. Thank you to Maureen on YouTube for creating this tag!
---
The Room Where It Happens
Book world you would put yourself in
I said Narnia the last time I answered this question, so this time I'm going to stick with the Wizarding World. But not actually when Harry Potter went to Hogwarts, because no actual learning really happened during those years and ya girl wants to actually properly learn some charms.
The Schuyler Sisters
Underrated Female Character
Robin Ellacott from the Cormoran Strike series. I actually love these books a lot, and Robin is such a great character. I think a lot of people probably avoid this series because it's not their kind of thing, but I really think they ought to give it a shot just for her.
My Shot
A character that goes after what they want and doesn't let anything stop them
Ginny freaking Weasley. Ginny spent a huge part of the Harry Potter books stuck in the 'best friend's little sister' role, but she didn't let that stop her living her best life and proving that she's more than just a side character. Not only is she one of the greatest witches in the series, but she doesn't let her gender get in the way of any of her goals.
Stay Alive
Spoiler warning!
A character you wish was still alive
One of the worst deaths I ever experienced while reading was the death of Finnick Odair in Mockingjay. He didn't even die in battle and I was just so disappointed, not to mention the fact that he never got a chance to meet his son, or see the Panem that he helped liberate.
Burn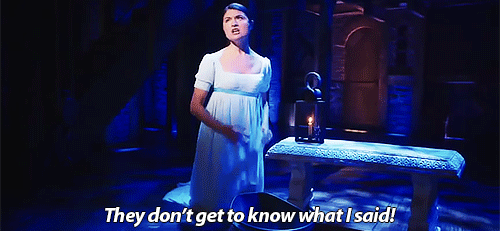 The most heartbreaking end to a relationship you've ever read
This is totally not a spoiler (it's in the title of the book, people), but I was heartbroken at the end of They Both Die at the End. I know I should have expected it, but I had hope, okay? And Rufus and Mateo's deaths were so sudden and quick that I spent a few moments in shock when I finished reading it. Read my review here.
You'll Be Back
Sassiest villain
I don't know about sassy, but I actually really enjoyed Jeanine from Divergent (although that might be largely because of Kate Winslet). I love villains who get to their positions by their sheer intelligence, because that means the main character has to smart their way into taking them down rather than fight them.
The Reynolds Pamphlet
Spoiler warning!
A book with a twist that you didn't see coming
Gone Girl had one of the greatest plot twists of all time. I initially read it with a grain of salt because it was recommended to me by someone who has a vastly different taste in books than I do, but I'm so glad I took that leap of faith because it was the book that got me interested in thrillers, and I'm obsessed.
Non-Stop
A series you marathoned
I actually don't marathon book series too often, because if I really love them, I like to make them last as long as possible. However, every once in a blue moon there is a series that I just can't resist pushing through until the end. For me, that was To All the Boys I've Loved Before. It's an adorable series and I just couldn't resist the cuteness of Lara Jean and Peter's relationship. Read my review of the series here!
Satisfied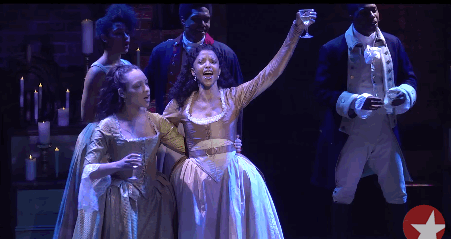 Favorite book with multiple POVs
I'll admit, at the beginning of Salt to the Sea, I was not a fan of the multiple points of view. But once you start to piece together how the stories of each character fit in with the others, I really enjoyed it. It also helps prepare you for heartbreak, because if one character dies, you have the others to pick up the pieces of your heart (not that this happened, or anything).
Who Lives, Who Dies, Who Tells Your Story
A book/series you feel like will be remembered throughout history
I mean, definitely Harry Potter, no contest. That series got millions of children reading at a time when not a lot of kids were doing it. Reading is crucial to brain health, and I'm blown away that a simple book series was able to change basically an entire society.
BONUS QUESTIONS
Helpless
A relationship you were pulling for from the very start
I'm going a little bit under the radar for this one – Mandie Shaw and Joe Woodard from the Mandie series. While these books are filled with more than a few cultural insensitivies that did not age well at all, I fell hard for Mandie and Joe's relationship. They are the most adorable example of best friends to lovers, and always support one another through everything.
Ten Duel Commandments
Favorite fight scene
Molly Weasley. Bellatrix Lestrange. Enough said.
Say No To This
Guilty pleasure read
I don't like the term 'guilty pleasure', because I don't think that you should feel guilty about what makes you happy. If I were to alter that wording and choose a book that I love despite its faults, that would be anything written by Sophie Kinsella, or just British Chick Lit in general (despite the cringey-ness of the term 'Chick Lit').
What Comes Next
A series you wish had more books
You know, I'm actually pretty okay with the length of most series. There's nothing worse than watching a book series you love drift into a downward spiral because the author couldn't recognise when to finish it when it was right. That being said, I would still love for there to be more Robyn Hunter books, because they were gritty and real and Nick D'Angelo is the love of my life.
Right Hand Man
Favorite BROTP
The Raven Boys, for sure. I love these boys to pieces and I miss them terribly. I think I need to get back to this series, stat.
What'd I Miss
A book or series you were late to reading
Also The Raven Boys, because I still have only read the first book and it's a freaking crime.
***
Please feel free to do this tag if you want to, and if you tag me, I'd love to read your answers!