Summer has ended, I've now brought out my sweater collection in anticipation of the crisp breeze, I've had two pumpkin spice lattes so far, and I don't have to go back to school for the first time in 18 years. Also, northern and central Alberta (including my hometown) got several inches of snow yesterday. Yep, that's fall in Canada.
(Me trying to remind myself it's technically still summer.)
But it also means that I get to write a summer wrap-up post, in which I combine the months of June, July, and August and talk about the best books I read all summer. I could talk about my summer TBR, but I read like none of them, so that was a fail (big shocker).  I told myself I would read more contemporaries, but did I do so? Stay tuned to find out. I did spend most of June, AKA Pride Month, reading LGBTQ+ centred books, so I'm pretty proud of that. Otherwise, it felt like a bit of a free-for-all, to be quite honest. As a quick refresher (since I won't be talking about every single book I read in the past three months – who has time for that), here are my wrap-up posts for June, July, and August.
***
Carmilla | J. Sheridan le Fanu
Shamelessly mentioning Carmilla again because I shamelessly love the web series and I just started watching it again last night. I'm not saying it's the greatest book I read all summer, but I loved it an awful lot. Also, it inspired Dracula, which is so cool?? And Megan Follows read the audiobook, which was amazing. Creampuff for life. Also, this was on my Pride TBR! I do complete some things.
Matilda | Roald Dahl
I've always loved this book, so that's not news. I did however listen to the audiobook narrated by Kate Winslet, which changed my life. She could narrate everything from now on, please and thank you. She should win an Oscar for her portrayal of Miss Trunchbull alone.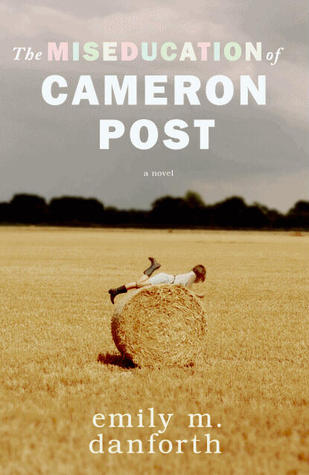 The Miseducation of Cameron Post | Emily M. Danforth
I wouldn't have picked up this book if it wasn't for Pride and for that I am so grateful. I haven't read a ton of wlw books, and the feelings that emanated from Cameron were so genuine it makes you wonder how on Earth anyone could not believe in that kind of love. But it also tells a very real story about the destructive influence of a conversion camp, which always needs more attention. I can't wait to watch the movie when it's released.
Heart Berries: A Memoir | Terese Marie Mailhot
This was a very thought-provoking and real memoir. It's beautifully written and comes with endless passages that are so poignant you can't help but want to write them down to re-visit later. It's not always an easy read, but so, so important. I didn't do a traditional review, but here's my reflection on it.
Eleanor Oliphant is Completely Fine | Gail Honeyman
This book wasn't at all what I expected, but instead was so much better. It doesn't seem like it would be mind-blowing, but it makes you think and piece things together. It was low-key super good and I would recommend it to almost everyone. Here's my review!
Sky in the Deep | Adrienne Young
I can't really stop talking about this book once I get started. It's a viking-inspired tale that is probably more character-driven than you'd expect, but it totally works. There's also the enemies-to-lovers trope, which I haven't heard of anyone not loving. Here's my review!
Legendary | Stephanie Garber
It almost seems like a dream that I've actually read Legendary, but I have the reviews to prove it. I honestly think it was better and more intriguing than Caraval, but you'll definitely blast through it the same way. I can't wait to see where Finale will take us. (This book was actually the only book on my summer TBR that I did read! Take that, world.)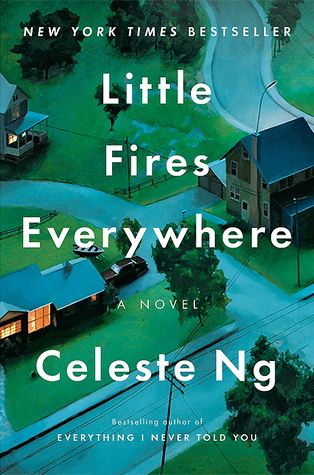 Little Fires Everywhere | Celeste Ng
It's not often that I read and enjoy books that are loved by literally everyone, no matter what age or interest, but this one proved me wrong. It's one of those symbolic books that really does the symbol thing right, and there are little hidden references that tie the plot together everywhere, starting with the title. Here's my review!
***
Okay so yeah, definitely not a lot of summery YA contemporaries. Or actually, any at all. 32 books in total is quite good though, even if I only consider eight to be like, superb. A lot of my reading this summer was dictated by my own bad decisions, including randomly picking up books from the library that I totally don't have time to read, along with forgotten ebooks that I forgot I ordered and couldn't renew, and my own self-imposed TBR. It was basically a huge reminder that I am a mood reader first and foremost and I definitely should not be planning for the future.
Did you have a successful summer in terms of reading? What were some of your favourites?