Top Ten Tuesday was created by The Broke and the Bookish in June of 2010 and was moved to That Artsy Reader Girl in January of 2018. It was born of a love of lists, a love of books, and a desire to bring bookish friends together.
---
I am so excited about this week's prompt – hidden gems. I am always trying to talk about not-as-popular books in an attempt to get them, well, more popular. That's on one hand. On the other hand, I kind of like having them all to myself and knowing that they're my precious. It's a bit of a vicious cycle. But mostly I want them to be known, because then I can talk about them with other people and hopefully the author will write more books – whether a series or standalones. I'm super psyched to read all the posts others have written for this week too – so many unknown books are going to be talked about and my TBR will definitely expand, but that's totally okay, right?
---
I am going to continue talking about this series until someone I know starts to read it. Georgiana Rannoch is the most relatable (fictional) member to come out of British nobility in the 20th century it hurts. She's a noble with no money, and always finds herself in the middle of a murder mystery. If Agatha Christie wrote an episode of Downton Abbey (but in book form, of course), it would result in this series. They're cosy little books that are perfect for curling up on a rainy day with a nice cup of tea (or your preferred rainy day beverage).
I picked this up as the first book in the WOW Book Club, fell in love almost instantly, and read it all in one go. I honestly don't think I've ever related so much to one person. After calculating how much she would have to save up to move to Paris for a few years, she quit her job writing junk mail in advertising and moved to the City of Lights. To fund her living, she created these beautiful Paris letters where she painted gorgeous images of the city, wrote about her life in Paris, and sent them to others across the world. Even though she's moved back to her native Canada, you can still sign up on her Etsy to receive them! I know, there are lot of memoirs out there by people moving to Paris to ~live their dreams~, but this one is unique and so, so good. I promise.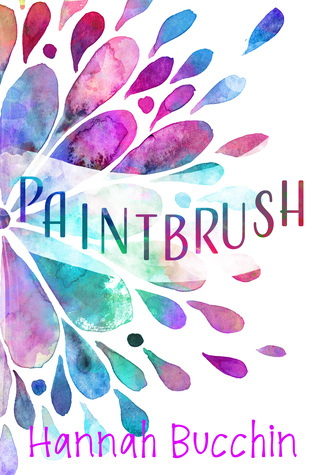 Y'all, this is the book that got this blog started. It's one of my favourite contemporaries of all time, and so, so cute. It's a bit insta-lovey, but the characters aren't your cookie-cutter teenagers either. If you ever feel like you want to escape your life but are scared of not being where you're comfortable, you'll definitely identify with this story. I had the opportunity to interview the author Hannah here, which I still cannot believe??? Also here is my review, which is kind of less of a review and more of an squee, really.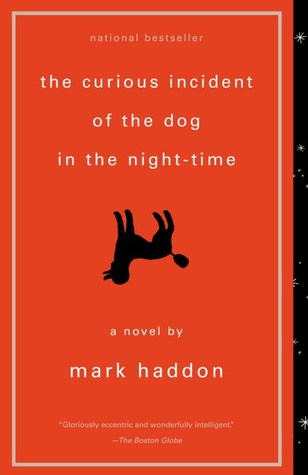 If you liked The Rosie Project or Eleanor Oliphant is Completely Fine, I think you'll like this book too. It's short but sweet, and is about a boy who sees the world a little differently, but also solves the mystery of a dead dog. You know. As one does.
I fell head over heels in love with Brooklyn. It's not really for everyone, but I do think it's a hidden gem nonetheless. It's about an Irish girl who immigrates to Brooklyn in the 1950s, her new life there, and how she struggles with her ties to her family and friends back home. If the book isn't really your thing, there's also the movie adaptation starring Saoirse Ronan that is really good too.
I picked this off the Featured shelf at my local library once on a whim, and absolutely loved it. It takes place at a mill in Lowell, Massachusetts in 1832 and follows the murder and trial of one of the girls who works there. It really surprised me because it seems to be a strange combination of genres and styles, but totally works. I have never seen it around since, which makes me wonder if I was meant to be drawn to it in the library that day.
This book came from the bargain table at my local Chapters, and I'm so happy I picked it up. I mean, what person wouldn't want to be invited up to a Scottish castle to catalogue the antique collection? Anyone? Of course there's also mystery and long-buried secrets, but what else would you expect?
This book is super intriguing. Imagine you were a normal person, but then everyone starts acting as if you had a terrible secret – but you didn't know what that secret was. I read this book in middle school and it still is one of the most interesting novels I've ever read. It's contemporary, but also a bit science fiction-y – either way, it has a really cool take on the idea of identity and being your own person.
This book series is so fun and I actually think about it way more frequently than I really expected to. Molly lives in an orphanage until one day when she discovers a book on hypnotism at the library – which actually works! She then goes on to test her limits on how far she can get with her new ability – and still to this day I wonder what I would do with my life if I could do what she can.
I stumbled upon this series by accident (do you see a pattern here?) when I got the wrong book from the Scholastic book order in middle school (that's how long ago I started reading this series y'all). It's contemporary but it deals with some pretty gritty and real stuff that isn't always pleasant to read about. Because of this though, the characters are kind of refreshing and don't feel that fictional, but like you could meet them out on the street.
Honourable Mention
Stravaganza series by Mary Hoffman
Listed as an honourable mention rather than an official entry, I'll be honest – I never actually finished this series. HOWEVER, I read the first book, City of Masks, many times in school – I just didn't know there were more books? I want to get back to it one day, because it was super cool and involved time-travel and Italy and glamour, which is a combination I didn't even know I needed.
---
I really hope someone who reads this post will add some (or even just one!) of these books to their TBR. As much as I love all the popular books that are getting so much hype, I love a good novel that flies under the radar. I feel like giving them a little extra love and attention that they so rightly deserve.
What are some of the books you feel are hidden gems? Do you prefer telling others about them or do you like to keep them to yourself?