Down The TBR Hole was created by Lost in a Story in 2016. It is a prompt that revolves around cleansing your TBR of all those books you're never going to read and sort through it all to know what's actually there.
Go to your Goodreads to-read shelf.
Order on ascending date added.

Take the first 5 (or 10 (or even more!) if you

'

re feeling adventurous) books.

Read the synopses

 

of the books and d

ecide: keep it

 

or should it go?
---
Y'all, I am having so much fun with this prompt now. I could spend all day deleting things from my TBR. There is such a high bar here that if I'm not enthused by it for even a second, it's down the trash chute. Spring cleaning in the summer, am I right?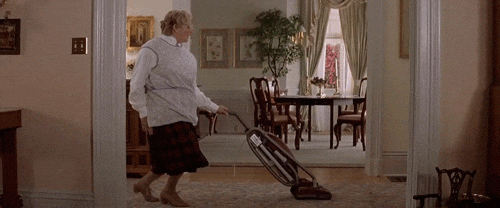 (Robin Williams has always been so good at exhibiting exactly what I am feeling.)
---

I guess in theory this book could work, but honestly, the summary just screams privilege to me, and I'm not interested in that at all. I know we all wish we had a rich relative who whisked us off to backpack the world, but that's entirely unrealistic and I really don't want to read about it.
This book actually has quite a high rating, which almost made me second-guess putting it on my list. After re-reading the summary, however, I get the feeling that it's a book that I say I will read eventually, but I probably never will. The intention is there, the will to do it probably is not.
The best sign for taking a book off your TBR list is not even remembering adding it in the first place. Add that to the fact that nobody I know has read it and I don't have any friends' reviews to bounce off of, it will have to be taken away.
Outside of some books that don't have ratings at all, for some reason, this is literally the lowest-rated book that was on my TBR. It has less than 3 stars, people. 3 stars! I get concerned if a book I want to read has less than like, 3.5. A lot of the reviews too say that the premise is great, but the book just isn't that well executed. I don't need to put myself through that.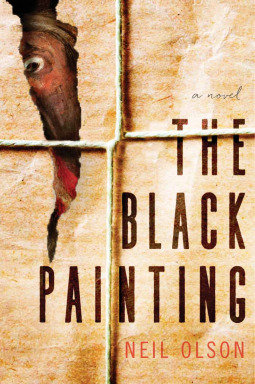 Despite the fact that this book's plot revolves around a painting by a famous artist which is something that I adore, it has an extremely low rating and that turns me away from it. By the sounds of things it appears to have a rather large number of characters as well, and I'm just not a big fan of ensemble casts.
Zenith by Sasha Alsberg and Lindsay Cummings
I remember when this book was released and a lot of buzz surrounded it. Unfortunately, that seemed to die down fairly quickly because I never made a point to get to it right away. Also, I've come to realise that books about space don't really interest me in the slightest, so it would have to have really good reviews for me to actually give it a go, which unfortunately, this does not.
I remember being skeptical when I added this book to my TBR in the first place. It was just after I had finished reading Dorothy Must Die, and I really hadn't liked that book due to the style of writing. It would be one thing to not like the story, but the way it was written…it's tough. I probably won't like Stealing Snow for the same reason, unfortunately. The main reason I kept it to begin with was the summary. Oh, well.
This book sounds a bit like it is trying hard to be too many things, which it probably doesn't accomplish. A book with a summary like it has would be right up the alley of people who loved Gone Girl, or perhaps The Girl on the Train. Honestly, I think if it were any good, it would have been re-discovered by now and would also have a higher rating.
This book has a very unsatisfyingly minimal summary on Goodreads, and frankly that just leads me to believe that the book would follow that same direction. Just like a lot of the books on this list, it has a low rating and no recommendations from friends. It's also been around for awhile, and hasn't really remained in the scene since. It could be promising, but unfortunately I don't think that promise is quite enough.
I really don't do well with books that people tell me I have to read because they're so good, even if the book doesn't interest me. I have the feeling that this book would do precisely that. Also, a lot of the reviews say that instead of talking about the books the author read, he just discusses the process of reading them, which doesn't sound interesting at all.
***
Most of these books are so under the radar (in terms of people I know on Goodreads who have read them), that it's really not that difficult to understand why I've decided to let them go. The pleasure of watching my TBR number go down is just too satisfying to justify being picky, I think.
I would love to know your opinions on any of these! Should I go back on my word and re-add them to my TBR?