What is the Sunshine Blogger Award?
The Sunshine Blogger Award is given to those who are creative, positive and inspiring while spreading sunshine to the blogging community.
The Rules
Thank the blogger who nominated you by linking their blog
Answer the questions
Nominate 11 blogs with 11 questions
List the rules as well as display the Sunshine Award Logo on your post
---
I am just so very chuffed that my very first blogger award is for being positive and spreading sunshine within this little community. I try so hard to be positive as much as possible and I'm so happy that I am able to accomplish that ❤ I also love answering surveys and questions but that's just a bonus to being confirmed as an Actual ray of sunshine?? So a huge thank you to Sara who nominated me and for bringing a smile to my face today okay she nominated me like a week and a half ago but I'm only publishing this now oops.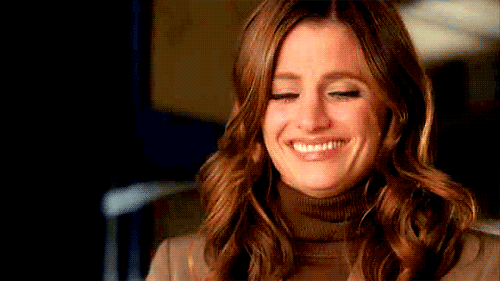 (Pictured: Actual ray of sunshine Katherine Houghton Beckett.)
Questions from Sara
What's the first book you remember reading? I actually love this question because I definitely know the answer to it! Outside of picture books and my dad reading Harry Potter to me when I was little, the first ever chapter book I read by myself was a little book called A Mouse Called Wolf and it will always hold a special place in my heart.
What are you currently reading? Are you enjoying it? I am currently reading Sky in the Deep and I am loving it. I'm trying to read it on my breaks at work and on my commute and it's so hard to have to stop. I would highly recommend. At the time of publishing this I am also reading Little Fires Everywhere which is so intricately wonderful.
What fictional world would you choose to live in and why? I mean, Harry Potter and the wizarding world is the answer to all of these questions, no contest. But I think Narnia would be a close second, because it's so magical and beautiful.
What do you think and say when people ask you to choose a favorite book? I mean, not to sound elitist, but most people who ask that haven't read too many books, and/or don't actually care too much (in my own experience). People who read a lot know how difficult of a question that is, and how cruel it is to make us choose between our babies. But, usually I say Jane Eyre, because I don't know if I've ever felt so intimately connected to a book before as I have to that one.
Who are some of your favorite authors? And have you met them in person? I try not to look at authors and assume that I'm going to like everything they read, so I try to read for the books themselves instead of just because a certain person wrote it. This sounds so elitist oops. However, I will read most things by J.K. Rowling, John Green, Sophie Kinsella, Agatha Christie, and Rhys Bowen, even if it's just for nostalgia! I also met Sophie Kinsella at a book signing once. She was lovely.
Aside from reading and blogging, what do you enjoy doing? What hobbies do you have? That's so sweet of you to wonder if I have other hobbies! I suppose watching films could be considered one? Every year I try to watch all the award shows, and the films that are nominated for Oscars. I also like to try new hobbies as a hobby, to be honest. I need some new ones.
Are you an early bird or a night owl? Kind of both, I think. I'm way more likely to stay up late than get up early, but I also don't like to sleep in too late because then I feel like I'm wasting my day. Is there an option for 'goes to bed at a reasonable hour'?
What book has been on your TBR the longest? Officially? I think The Wedding Girl by Madeleine Wickham was the first book I added to my TBR on Goodreads way back in 2013. Other than that, it feels like I've been taking forever to get around to reading Wild Beauty (but I think it might be next!).
What book do you think has had the biggest impact on you? I mean, I started reading seriously when the first Harry Potter movie came out, and I wasn't allowed to see the movie (which I really wanted to see) until I had read it on my own. But if I were to be specific, it would probably be Harry Potter and the Prisoner of Azkaban. That's probably the book I've read the most times, too.
What's your favorite song (or album) right now? I'm still obsessed with this year's Eurovision entries, and my favourites from that are "Lie to Me" by Mikolas Josef (Czech Republic), "Higher Ground" by Rasmussen (Denmark), and "Together" by Ryan O'Shaughnessy (Ireland).
What's the best compliment you've ever gotten? You mean other than being nominated for this award??? Once I was told I was the "sweetest person [they've] ever met". It was really nice to hear even though I thought the person was way off. Other than that, I've been told I do a really good wing-tipped eyeliner, which is nice.
My Nominees
---
My Questions for You!
If you could have one author write your life story, who would it be?
What book would you wish to have with you on a deserted island?
What book or book series would you like to see as a movie or TV show?
What book or book series would you not like to see as a movie or TV show? Why?
What is one book that you don't understand why everyone seems to love it?
Would you rather read books that only take place in the past, or the future?
Is there a movie adaptation of a book where you didn't like the choice of actor for a certain character?
What are some pet peeves you have about books?
Who is one author that you wish would keep writing books forever?
Who is one author that you wish would stop writing books?
If you held a dinner party for yourself and 7 guests and those guests were all either fictional characters or your favorite authors (you choose – or a mixture!) who would they be?
***
I've only really nominated three people but I actually nominate everyone! I want to see your answers real bad because I actually love these questions and am keen to know more about basically everyone? Tag me, loves! Or answer one, or two, or whatever your heart desires.