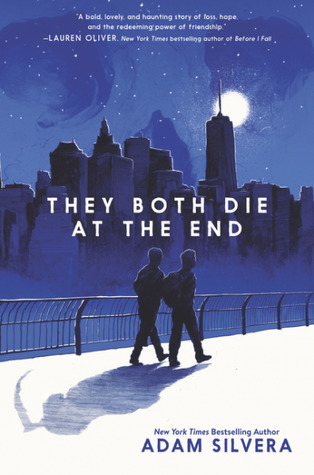 On September 5, a little after midnight, Death-Cast calls Mateo Torrez and Rufus Emeterio to give them some bad news: They're going to die today.
Mateo and Rufus are total strangers, but, for different reasons, they're both looking to make a new friend on their End Day. The good news: There's an app for that. It's called the Last Friend, and through it, Rufus and Mateo are about to meet up for one last great adventure—to live a lifetime in a single day.
Note: spoilers beware, probably.
---
I don't know why I'm sitting here crying and flabbergasted. IT'S IN THE TITLE.
Sorry, is that a spoiler? I can't really tell. Before starting this, I knew I would get attached to at least one of the characters and naively predicted that it would be a twist of fate and one (or both!) would live. Don't do this. They die. It's in the title. They are dead.
The story starts off kind of slow, at the stroke of midnight when Mateo and Rufus get the calls for their deaths. What strikes me odd about it is that there is nothing about this world that seems dystopian. Like, I can't figure out if that's what it is supposed to be. It seems just like normal New York to me, with the exception of the death calls and the centres where you can live out your last wishes etc. etc. There are even exact dates: September 5, 2017. I don't even remember what I was doing that day (it was a Tuesday). It's a bit strange at first, because you don't really get much background on either of the characters until the other one does. There isn't a lot of build up and it kind of feels like we are thrust into their minds without any knowledge of who Rufus and Mateo are – and yet, it works. It feels like we are learning about them at the same time as the other. It feels so strange to think that the entire book takes place over less than 24 hours, and that they know each other for less than that even, because they don't meet each other until a few hours in. And yet their relationship is so beautifully formed and genuine and real that it feels at times like they have been in love forever. I suppose that's a spoiler too, oops. We don't know what Mateo's sexuality at first (we do know that Rufus identifies as bisexual), but the most beautiful thing about it is that even though it's not written in words, you can feel him falling in love with Rufus throughout the entire book. It actually reminds me a lot of that John Green quote (bear with me okay) – "I fell in love the way you fall asleep, slowly, and then all at once". It really feels like that. You can't even recognise it at first. The story is about way more than that though – Rufus really did make Mateo live. I guess the reason I am most upset is not because they died, but because they didn't die together.
Like I mentioned previously, some parts are slower than others and are not really significant at all and I was just waiting for something interesting to happen. I really liked the sections that the book is split into – Death-Cast, The Last Friend, The Beginning, and The End, mainly because it took the stress off of whether or not they were going to die any second. I will tell you though – the second it happens, you know. Your heart drops to your feet and you close your eyes and breathe and open them and reread it again to make sure you read it correctly. And then you turn the page and read what happens next. Or was that just me? The story comes full circle so it feels almost perfect (in the circumstances, anyway). I did like Lidia and the Plutos. Aimee and Peck I could probably have gone without, even if they were mentioned only. I liked the idea of all the different chapters and perspectives and the ways the characters intersected with Rufus and Mateo, but there were an awful lot of them and it felt a bit overwhelming at times. Especially the abundance of those who weren't even going to die. Strangely enough, I didn't mind the emphasis on Instagram or Twitter or any other pop culture references, even though I usually hate them. I did like the detail that when Rufus met Mateo, he began posting pictures of color, which is a perfect metaphor for their relationship. The only super cringey part that was a bit cheesy for my taste was the strange emphasis on Scorpius Hawthorne, who is so totally a stand-in for the Harry Potter series it's laughable, honestly.
The best part of this book is that it is not about romance. It is about friendship. It is about living your life so your life has meaning, even if that meaning was only emphasised on your Last Day. Even if you abandon everything you ever knew and cram everything you never did into a few hours, it is about the freedom to do what you always wished you could (even if you didn't know it) and achieving it. It is about genuine human connection and closeness. Intimacy between two people whose worlds are about to end and who have found each other to spend their Last Days with. And it's beautiful. It's so beautiful.
ALSO, JUST IMAGINE WHAT IT'S LIKE WHEN YOU FINISH IT, IN TEARS, AND YOU TURN THE BOOK OVER TO LOOK THE THING IN THE FACE THAT MADE YOU SO UPSET AND YOU REALISE THAT THERE WAS A SCYTHE ON THE COVER THE WHOLE TIME AND YOU DIDN'T EVEN NOTICE IT. THAT IS COLD.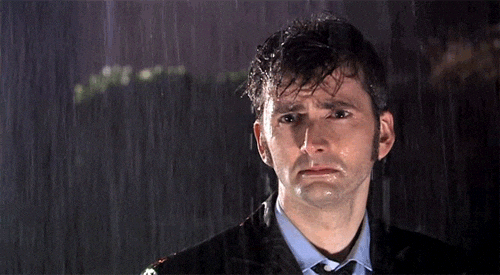 (Me, after finishing this book.)
Final Rating: ★★★★.5 (It really deserves 5, but they still died, so…)
---
Adam Silvera
Website | Twitter | Facebook | Instagram | Goodreads 
If you would like to purchase this book, please consider using my Book Depository Affiliate link!