Down The TBR Hole was created by Lost in a Story in 2016. It is a prompt that revolves around cleansing your TBR of all those books you're never going to read and sort through it all to know what's actually there.
Go to your Goodreads to-read shelf.
Order on ascending date added.

Take the first 5 (or 10 (or even more!) if you

'

re feeling adventurous) books.

Read the synopses

 

of the books and d

ecide: keep it

 

or should it go?
---
Here's a confession: I have a huge TBR. Now, I know we all say that, but I mean it. It's HUGE. Currently, it is sitting at 1,250 books (that's not even counting the sequels in a series I might possibly fall in love with). Which is absolutely Insane. Even if I read a book per day, it would take me nearly three and a half years. If I read two books a week, which is more feasible, it would take me over twelve years. Twelve years! It is quite honestly the most intimidating thing in my life. Needless to say, I have been a bit careless with the "Want to Read" button, and I am Queen of Making Promises to Myself I Can't Keep. If there was ever any tag that was made specifically for me, this one is it. Now, I know that the instructions suggest you start with five books (or even ten), but let's be honest, that would take almost five years to get through if I did it once a week. So I'm going to start with twenty-five. I promise it won't be long – we'll get through it in a jiffy (if a jiffy was defined as fifty weeks, that is).
The Contenders
The Wedding Girl by Madeleine Wickham
The Bell Jar by Sylvia Plath
Jane Eyre by Charlotte Bronte
Wuthering Heights by Emily Bronte
The Catcher in the Rye by J.D. Salinger
Little Women by Louisa May Alcott
Emma by Jane Austen
The Hobbit by J.R.R. Tolkien
Hamlet by William Shakespeare
Les Miserables by Victor Hugo
Anna Karenina by Leo Tolstoy
The Diary of a Young Girl by Anne Frank
Much Ado About Nothing by William Shakespeare
A Midsummer Night's Dream by William Shakespeare
The Fellowship of the Ring by J.R.R. Tolkien
The Phantom of the Opera by Gaston Leroux
King Lear by William Shakespeare
The Hunchback of Notre Dame by Victor Hugo
The Taming of the Shrew by William Shakespeare
The Tempest by William Shakespeare
Twelfth Night by William Shakespeare
The Merchant of Venice by William Shakespeare
The Princess Bride by William Goldman
Wicked: The Life and Times of the Wicked Witch of the West by Gregory Maguire
Clockwork Angel by Cassandra Clare
Now, you can see what happened here. I joined Goodreads, found a list titled "Classic Books You Must Read in Your Lifetime", and simply added them all. Now, here's the problem: I still have the desire to read all of them, which isn't the point of this post at all. There's something to be said about having read the entire works of Shakespeare. And while books the length of Les Mis seem terribly intimidating, I still kind of want to give them a go. In a turn of events (since I'm not taking any of them off – see, I'm terrible at keeping promises), I'll write about those I will almost-probably-likely read in the near future (maybe):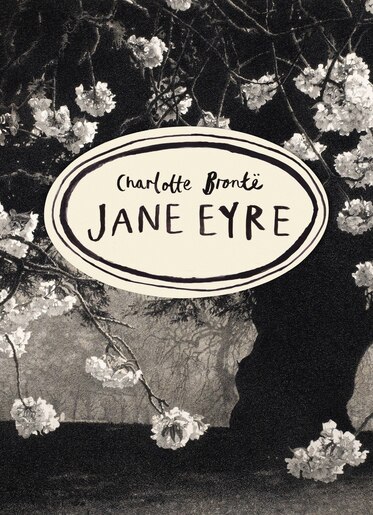 Jane Eyre by Charlotte Bronte
If you've read some of my previous posts, you know that Jane Eyre is my favourite book and I want to finish reading it sometime this year (it's one of my New Year's resolutions). Yes, I do need to finish reading my favourite book. I've gone into this before, but when I love an entire book more than the quarter of Jane Eyre I have read, perhaps it will get dethroned. Also, My Plain Jane has just come out, and I do want to read that dreadfully – I just have to get through the source material first.
It feels like a crime that I haven't read this book, to be quite honest. It honestly feels like the most classic of classic books out there. I just know that I'm going to fall in love with all the March sisters. When I was younger, my grandmother used to give me a new copy of it every year for Christmas. I'm not sure if it was because it was her favourite book, or that she simply forgot she had already gifted it, but it has stuck out in my mind ever since.
Now I know The Hobbit is intended to be a prequel to the Lord of the Rings, but it really does seem to be the perfect introduction to a fantastic series that, if I'm being honest, scares me a little. I have seen the movies, and I did love them quite a lot. I've even met some of the cast members, so they're quite special to me. And I think Bilbo is my favourite hobbit anyway. So I do hope to get to this quite soon.

It seems strange that I haven't read this one, because it's actually my favourite Shakespeare play – I've seen it twice on stage. Love it or not, it has been sitting on my shelf for ages and I've never gotten round to it. My grandmother (the same one who gifted me 9235798 copies of Little Women) once collected all of his plays for me because she thought it was important I read them all. I haven't yet, but if this list of books says anything, obviously I'm planning to.
***
I mean really, at this point there doesn't seem to be a point in making a post like this. I do think it will come in handy in the future though, when I do find books I can't recall ever wanting to read. It's just not today. At the very least, it allows me to take a good look at what I'm looking for when I want to read a book. I don't know exactly what that is yet, but I expect I will soon.
What makes you want to read a book? Perhaps more interestingly, what makes you not want to read a book? Please share your thoughts (because obviously, I am struggling to say no!).