Okay, so I'm a little late on this. We're halfway through June already! In honour of pride, this month I've decided to focus on reading books with LGBT+ main characters. This isn't difficult at all, as there are so many amazing books out there with great LGBT rep. I'm actually astounded at how many I already had on my Goodreads TBR but didn't even know about! I've already read some of the more obvious ones (like Simon vs. and They Both Die at the End), so I'm excited to get into some more. Because we're already halfway through the month, I've limited the books I want to read to those that I currently have in my possession or have easy access to. There are definitely others that I want to read terribly badly (I've been waiting on Call Me By Your Name for months), but I just can't count that I'll have access to them in time. So, in a dangerous stunt that is me actually making a proper TBR list:
---
Books Already Read
Carmilla by Sheridan Le Fanu
Okay, so I'm not too sure if this one really counts as LGBT. Carmilla is an old gothic novella about a young girl in Austria named Laura who gets pursued by a female vampire, Carmilla. The reason why I'm not entirely confident it's a great rep example is simply because the book isn't really about that. Yes, Carmilla uses attraction to get close to Laura, but it's not about LGBT relationships at all – Carmilla just wants to kill Laura and will try to get close to her in any way possible. Anyway, most will probably know it because of the super-great-you-should-totally-watch-it webseries Carmilla, starring amazing Natasha Negovanlis and Elise Bauman, who are just too adorable for words (seriously, I'm obsessed).
Currently Reading
The Prince of Mirrors by Alan Robert Clark
This book is a Netgalley that's already been published, but I've just been so distracted lately I didn't get to read it in time. The Prince of Mirrors is about a lost prince of England, Albert Victor, who died before he could ever assume the throne. It follows his close relationship with Jem Stephen, his tutor at Cambridge, a golden boy loved by all – while Albert (known as Eddy) is considered an inadequate choice to be king. I'm only about a quarter of the way into it, but the characters seem fun and I'm intrigued to see how their relationship will play out. The theory about the prince's sexuality is widely disputed among scholars so I look forward to read this particular take on things.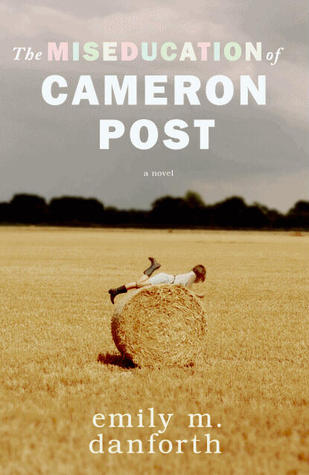 The Miseducation of Cameron Post by Emily M. Danforth
This book was never even on my radar before this month, but it came up as an example of a young girl being sent to conversion camp. In the past I would have probably avoided that topic, but I felt that I needed to give it a try. It also is a bit western (it takes place in Montana in the 80s), so it's really not my kind of book at all. Still, I've only read a few pages in and there is just something about it that is aesthetically perfect and so, so pleasing. The writing so far is incredibly genuine and real, so I am really looking forward to the rest of it.
To Read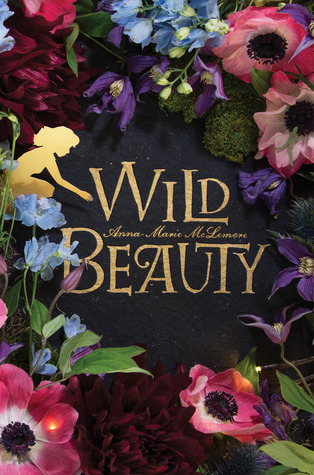 Wild Beauty by Anna-Marie McLemore
Wild Beauty was my first ever OwlCrate book way back in October. I started to read it immediately, and was absolutely blown away at the level of intricate detail in the writing, so beautiful and as if each word was delicately chosen and placed among the others. Not to mention the fact that it has very little dialogue and reads like a beautiful poem. I got 60 pages in without even realising how much time was passing. I did put it aside however, because I was incredibly busy with other things in my life at the time, and I knew I wasn't giving it the kind of attention and dedication it truly deserved. Because I've already started it and I know what to expect, I think this is my most anticipated book to read this month.
The Art of Being Normal by Lisa Williamson
I've had this book in my iBooks for what feels like ages, but for some reason I always bypassed it in search of something else. In fact, I had even forgotten what it was about. When I was in search of books to read this month, I was pleasantly surprised when it showed up, knowing I already had a copy of it! Books that I've owned for this long deserve to be read and I'm really looking forward to it. I also think it's the first book I will have read with a trans main character, which is shameful of me but I'm happy to finally get around to it.
Ask the Passengers by A.S. King
Like The Art of Being Normal, I've had this book for a long time but never actually got around to reading it. It was one of those that I found in amongst some other books I wanted to read, and once I finally got it I promptly forgot about it within the piles. About a girl who confides all her life's worries to the passengers of the planes that fly overhead her house, she falls in love with another girl and doesn't know where to turn. Luckily, it's back on top of my priority list and I will definitely (almost certainly) finally read it.
Hopefully Will Get
Annie on My Mind by Nancy Garden
I currently have this book on hold at the library, so fingers crossed I get it in time to read for this month! I actually have the audiobook version, but something tells me I want to be able to read the physical book in order to truly understand and take in its content. Annie on My Mind is slightly different than the rest of the books on my list because it's not a recent publication date. Published in 1992, it's about two teenage girls who fall in love and whose relationship is in danger of being torn apart by school and their families. It often pops up as a book that inspired others on the same topic, so I'm looking forward to reading it as a fountain that inspired many of the others that are even on this list.
---
In a sincere effort to read more diverse books, I'm actually super excited for my future reads this month. I almost never prepare immediate TBR lists because I am a huge mood reader. However this time I am super excited for everything, so hopefully that's a sign that I will actually stick to it. I do have some other books on the go that I've been reading for awhile, but my focus will definitely be on the LGBT rep.
What are your favourite LGBT books? What would you recommend? It's not an area I'm terribly familiar on (but I'm trying!), so any insight, suggestions, and opinions I thoroughly welcome!