Top Ten Tuesday was created by The Broke and the Bookish in June of 2010 and was moved to That Artsy Reader Girl in January of 2018. It was born of a love of lists, a love of books, and a desire to bring bookish friends together.
---
Having recently been inspired by other blogs that I follow and a desire to get some new content on my own blog, I introduce to you a new feature on Pages of Milk and Honey: Top Ten Tuesday! It's a fun weekly feature with a set theme that you can edit/adhere to as much as you desire. I'm so excited about this week's topic, because all of my favourite books have a running theme of making me want to visit their locations. I have so many that I want to share with you, it's insane. They might not all be about travel persay, but they certainly make me want to book a plane ticket, like stat. I can't visit everywhere at once, but I'll make it to them all…someday. In no particular order: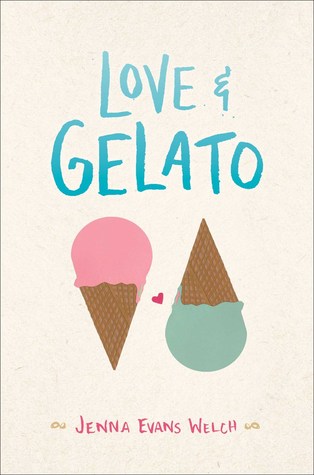 Love & Gelato by Jenna Evans Welch (Florence and Rome, Italy)
I fell in love with this book way more than I expected to. In fact, I didn't really plan to read this book at all! While it may seem like your average summer contemporary that just happens to take place in Italy (because sure, there are a lot of those), it's so much more than that. Lina's mother has recently died, and she has a chance to connect with her absent father, who happens to manage a cemetery in Tuscany (dream job, amiright). She is presented with a journal of her mother's that chronicles her own journey through Italy, and decides to follow in her mother's footsteps (literally). It's sad and heartbreaking in parts, but it's also an incredible story about a girl who feels like she's lost it all and is just trying to hold onto her mom. Also, there's a lot of gelato involved.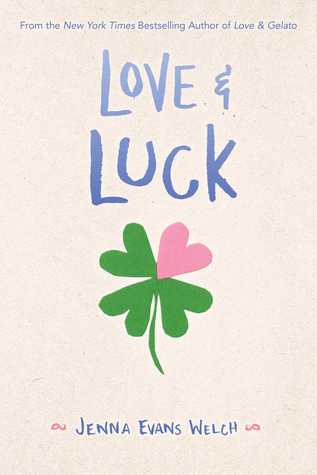 Love & Luck by Jenna Evans Welch (Ireland)
Written by the same author as Love & Gelato (who would have thought?), Love & Luck tells the story of Addie, who, intending to visit her best friend Lina in Italy, instead ends up on a road trip through Ireland with her recently-estranged brother and his newfound internet friend with a delicious accent. Add a summer secret waiting to burst, a car that could break down at any second, and a map that follows the early days of a punk rock band, and you get a charming summer read that will really make you want to explore the hills of the Emerald Isle. I wrote a review of the book here!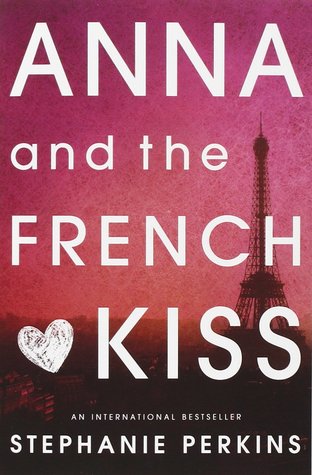 Anna and the French Kiss by Stephanie Perkins (Paris, France)
If there was any book that surprised me the most in how much I loved it, this is it. While the title and the cover may seem a little juvenile, do not be fooled! Anna is forced to attend a boarding school in Paris (awful, right) and not only ends up falling in love with the City of Light, but also a charming boy from England (the absolute worst, obviously). There isn't much else in regards to plot other than the romance, but the supporting characters are wonderful and you really do get attached to them. Anna especially is genuine, and both her and Etienne have their faults which is always nice to see in characters. If you don't fall in love with them by the end, I would be a little concerned.
World of Wanderlust by Brooke Saward (Everywhere)
I've already written a giant blog post here about this book, but it definitely deserves a spot on this list. Everything about this book will make you want to jump up and jet off to another country – whether it be Russia, Italy, France, you name it. There's so much inspiration in this book that you might even feel overwhelmed with all the amazing places in the world to visit. What this book also does is encourage you to explore your own backyard, as adventures can be found almost anywhere in life. It's all tied together with beautiful pictures and quirky graphics that will awaken the wanderlust soul in us all.
Invictus by Ryan Graudin (Time Travel)
While it would be a little difficult to travel to some of the places in this book (unless you have a time machine, in which case, please share), it still instills a keen sense of adventure and exploration. While I would do almost anything to visit the Library of Alexandria, I might have to settle for modern-day Egypt instead. The characters in this book have a Firefly-esque ship that they use to steal valuable artifacts from the past. Gladiators, the Titanic, they visit it all. I should mention at this point that I have a degree in history so perhaps that's my own interest speaking, but I can't say I didn't desperately want a time machine when I finished this (I mean, more than usual).
Paris Letters & A Paris Year by Janice Macleod (Paris, France)
Paris Letters is special to me for a couple reasons: it was the first book in a long time that I read entirely in one sitting; the author happened to be in Paris at the exact same time as me; and she now lives in the same city I do, which is pretty rare. I was blown away at how much I loved this. It seems to be a typical travel story, which is that she sold all her possessions, quit her job, and ran away to speak broken French and each French cheese on baguettes. But it is so much more than that. The intimate connection I had with the author was insane. It felt like she was reaching into my soul and caressing each part of it that needed love. She moves to Paris and struggles. A lot. She doesn't do things picture-perfectly. And yet, it's perfectly imperfect and I still find myself craving to live the life she did. I re-fell in love with Paris in this book, and I think you will too. Not to mention the stunningly gorgeous illustrations she paints of Parisian streets, and the letters she writes about living in the most gorgeous city in the world. Even if you were to pick up A Paris Year just for the pictures, it wouldn't be a waste whatsoever (but you should still read the letters, too).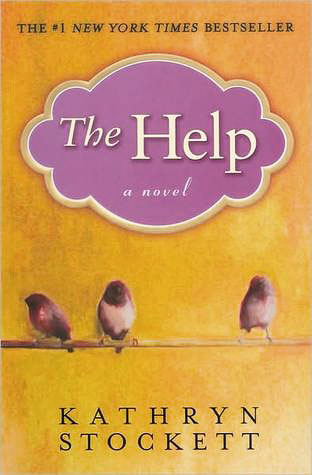 The Help by Kathryn Stockett (Jackson, Mississippi)
Okay, so this isn't your typical travel-inspo kind of book. It's basically about anything but travelling. Literary themes and historical lessons aside, I desperately wanted to visit the Deep South after reading this book. Aesthetically, it's so, so pleasing. I got a chance to visit Virginia last year (which is about as northern "south" as you can get), and just barely got a glimpse into it. The book is amazing on its own and I would still recommend that you read it, but the images that this book creates in your head of its locations is one-of-a-kind, and I'm still searching for something like it. For the most part the south is something I'd like to avoid at all costs, but when books like The Help exist, it makes it really, really hard to resist.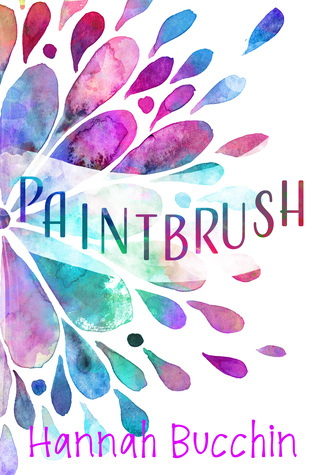 Paintbrush by Hannah Bucchin (North Carolina)
Okay, story time. I started this blog because of this book. I was lucky enough to be able to interview the author, Hannah, (link here), and in a desire to share it with the world, Pages of Milk and Honey was born. Again, not really a travel kind of book. In fact, one of the main themes of this book is wanting to stay close to home where life is comfortable. But the images developed from its words are wonderful. I really wanted to visit North Carolina after finishing this, and I can't say I have ever had that feeling before. So if a book can make me desperate to visit a place that never once appealed to me, it must be a keeper.
The Little Book of Hygge: The Danish Way to Live Well by Meik Wiking (Denmark)
This book might as well be an instruction manual to my life. If you like to cosy up with a hot cup of tea on a cold day with a book, perhaps in front of a fireplace or with a lit candle or two, this book is for you. It basically confirmed every single one of my favourite things. Hygge is a Danish word with no direct English translation, but loosely translates to coziness, comfortable conviviality, wellness, and contentment. It goes into a lot of detail about what constitutes as being hyggelig, including relationships with others, time of year, activities, atmosphere, and more. It's a wonderful book that I would suggest you read around Christmastime (the most hyggelig time of year), but can really be read whenever (there's even a special chapter for how to be hyggelig in summer). But as far as its involvement on this list, what better way to experience hygge than a desire to visit Denmark itself?
Brooklyn by Colm Tóibín (Brooklyn, New York)
Often my favorite books come into my life as a surprise. I had seen this movie with Saoirse Ronan, and then spontaneously came across the novel in a used book store when I wasn't even looking for it. It's about a young Irish girl who immigrates to Brooklyn (which has a large Irish community) and the ways that she acclimatises to her new life across the pond. She gets homesick a lot, but she also falls in love (both literally and with the city), so it's a wonderful book for those who desperately want to move far away but also are afraid of how much they'll miss home. And I'm here to tell you: be brave. Make that leap.
The Name of the Star by Maureen Johnson (London, England)
Another book that I loved by surprise (I think I sense a pattern here). Have I mentioned how much I love the idea of boarding schools? I wanted nothing more when I was a kid than to go to a boarding school in far-off England, and Rory gets to do just that. Not only does she get to live in London, but she uncovers a secret group who basically fights ghosts. And she can actually see said ghosts. It's a series with a surprisingly intriguing adventure with a crew of mismatched ghostbusters and will probably make you want to become one yourself. And the London imagery in this is wonderful.
Anne of Green Gables by L.M. Montgomery (Prince Edward Island, Canada)
I can't make a list of books that make me want to visit beautiful places without a mention of my own home country. While I have never been to Prince Edward Island, I have always desperately wanted to. Anne of Green Gables is the wonderful book that put it on the map. It's such a Canadian classic that nearly everyone has read it. I am so proud to be able to live in a country with the kind of beauty that can be seen in every province. It took me way longer to get around to reading this than it should have, but once you do read it, you will fall in love for life.
13 Little Blue Envelopes by Maureen Johnson (Europe)
Ah, the last entry. I commend you if you have read this far (I honestly did not expect this post to be this long – I just love these books so much). 13 Little Blue Envelopes is such a fun adventure story. It's basically every traveller's dream – pack a bag, show up at the airport, pick a destination, and go. Except Ginny doesn't get to pick the destinations. She gets to follow the carefully curated instructions of her aunt, one envelope at a time, with mysteries and conundrums at every turn. But it's awfully fun to not know what your next step will be, and what you are supposed to find there.
Honourable Mentions
The Bobbsey Twins and the Goldfish Mystery by Laura Lee Hope (Japan)
This book is probably terribly racist now, but it was one of my favourites growing up and put Kyoto on my travel radar. The Bobbsey Twins series is essentially the Canadian version of Nancy Drew, with kids finding themselves wrapped up in mysteries they really have no business being in. It's wonderfully fun.
Tunnels of Time by Mary Harelkin Bishop (Moose Jaw, Saskatchewan, Canada)
Props to you if you have even heard of Moose Jaw, SK. I was given this series as a gift and didn't even want to read it, but I did and now I want to go exploring underground in the prairies. This book (and series) is about a girl who accidentally travels back in time, meets her young grandfather, and gets to witness all the historical events that happen, all centred around a bunch of underground tunnels. How does that not sound exciting and fun? Time-travel and actual travel. How thrilling!
Madeline by Ludwig Bemelmans (Paris, France)
There is nothing I desperately loved more than the Madeline series growing up. Twelve little girls, in two straight lines…rain or shine. I would get that tattooed on me – honestly, I would! About a little red-headed orphan girl called Madeline who gets into all sorts of trouble in a Parisian boarding school, I desperately wanted to be her friend. And the series is just so…French.
---
Obviously there's more than ten here. It was really hard to narrow it down, okay?!
Books that inspire you to visit far-off places are the best. Those that take place where you've already been serve as a wonderful reminiscence of good memories. I would love to know your thoughts on the matter! Are there any books that have inspired you to immediately drop everything and run away?