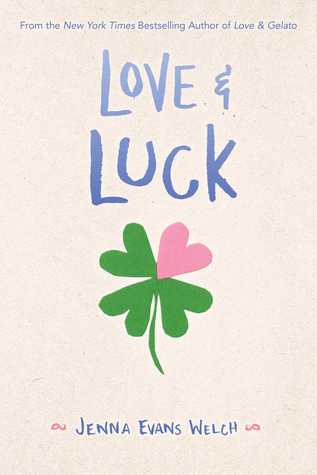 Addie is visiting Ireland for her aunt's over-the-top destination wedding, and hoping she can stop thinking about the one horrible thing she did that left her miserable and heartbroken—and threatens her future. But her brother, Ian, isn't about to let her forget, and his constant needling leads to arguments and even a fistfight between the two once inseparable siblings. Miserable, Addie can't wait to visit her friend in Italy and leave her brother—and her problems—behind.
So when Addie discovers an unusual guidebook, Ireland for the Heartbroken, hidden in the dusty shelves of the hotel library, she's able to finally escape her anxious mind and Ian's criticism. And then their travel plans change. Suddenly Addie finds herself on a whirlwind tour of the Emerald Isle, trapped in the world's smallest vehicle with Ian and his admittedly cute, Irish-accented friend Rowan. As the trio journeys over breathtaking green hills, past countless castles, and through a number of fairy-tale forests, Addie hopes her guidebook will heal not only her broken heart, but also her shattered relationship with her brother. That is if they don't get completely lost along the way.
---
I can't believe I am actually holding this book in my hands. I read Love & Gelato late last year as a distraction from my other books, and fell hopelessly in love (Italy can do that to you). In my review on Goodreads here, I distinctly said that I wanted more of Addie. And the next thing I knew, she was getting her own book! In Ireland! Dreams do come true! I visited Ireland seven years ago (yikes, it has really been that long) with my school, and immediately fell in love. Maybe it's the green. Maybe it's my name (Erin is literally in the dictionary next to one word – Ireland). Maybe it's everything about it. I don't know. But I am hopelessly in love with the country and I've only spent a maximum of four days within it. Seven years ago.
Okay, first. It's just my lucky day that the route the characters take almost exactly follows the route that my own tour group took when we visited. That part was unexpected and frankly endearing, because I often find it difficult to connect to places that I have never been. But I've been there! I've been to Killarney National Park and kissed the Blarney Stone, and I've been to the Rock of Cashel (even if the characters technically didn't make it there). That part alone made me love this book even if it would have been subpar. But it wasn't. I promise.
First though (again), despite the title being what it is, I wouldn't necessarily consider this a romance. You can stretch it and say it still involves love, but a deep familial-type of love. There's a little bit of flirting sure, but by far is just an additive to a story that is definitely not about teenage romance. The story follows Addie, who is supposed to go to Italy to meet up with Lina (from Love & Gelato), but ends up travelling through Ireland with her brother and his Internet friend, mimicking the footsteps of a soon-to-be-broken-up band before attending their final performance. Actually, I think this plotline is pretty neat. I would love to be able to go on a roadtrip like that, dictated by the similar journey of something or someone I loved. Additional details include the fact that Ian, Addie's brother, is actually a secret teenage music journalist and is rather internet famous due to the secret music journaling; Addie and Ian, once inseparably close, cannot stand to be in the same room with each other without arguing; and Addie's secretive summer with a terribly-named promiscuous teenage boy, the details of which are revealed throughout the course of the novel. Throw in a run-down car that could explode at any moment, a heartbreak-themed travel guide, and a little bit of luck and endearing side characters (seriously, this book makes me wish I had a brother and I know it's romanticised).
But yes, instead of romantic love, this book definitely focuses more on the relationship between Addie and Ian. Which is good, because sibling love is just as important. We learn that these once-close siblings are arguing every step of the way (even brawling at their aunt's wedding) due to a secret that even the readers don't know. I'm not too sure how I felt about this detail, to be quite honest. I'm torn between knowing that some of Ian's own personal details (such as getting kicked off the football team) relied on some of the story being revealed later in the book. But, it was frustrating not knowing what exactly it was that Addie got up to all summer, and what kind of "trouble" she was currently in. My mind wandered from teenage pregnancy to drug addiction to just plain dumping, and none of these things ended up being the case. It was a bit too intense, I think, for what is supposed to be a light-hearted contemporary YA. For the most part though, their relationship seemed very real. Their dynamic was intriguing from page one, and it made you want to know more about how they ended up in this place.
As far as the music journalist/band-themed roadtrip/Irish internet friend plot goes, it turned out to be pretty fun. I was a little skeptical at first because I thought it was way beyond realistic, but what are books for anyway? Besides, maybe it is realistic – teenagers these days are way more brave and ambitious than I was when I was in high school. I loved that Ian was a secret music journalist and had turned his passion into a real hobby and potentially a real career. When I was 17, I had no idea what I wanted to do in life and my passions still revolved around Harry Potter. At first I found Rowan a bit much, but he turned out to be fairly decent – if decent was a bit one-dimensional and really meant as just a side character for Addie and Ian to bounce off of. When they got to the fairy ring part of the book he got a bit of depth to him, but up until then, despite that we knew he had his own "heartbreak" and he was revealing himself to Addie, I felt like he didn't really have anything interesting about him at all. Which is another reason why I was glad this book didn't turn out to be a romance – he was a little bland for Addie.
At some point in a book though, sometimes you just have to let go of the things that you point out as either problematic or unrealistic, because at the end of the day, it's just a fictional story and it is meant to instill a sense of adventure and good feeling, despite all things. That's how I felt with this book in the second half. Yes, the part at the pub in Cobh was cringey at best, but it was written with good intention for the characters. The book does also touch on a bit of a serious topic, that of sharing private pictures with other parties that are not involved in the transaction. I hope that Cubby is properly punished for that and Addie gets her justice. Sharing private pictures like that is not okay.
But still. I finished this book in two sittings, and could have easily finished it in one. It's quick, endearing, and will probably make you want to visit Ireland – but it's easy to fall in love with a country as beautiful as it is. Just like Love & Gelato, it follows the story of a girl who goes on a journey to fix herself and her heartbreak, and she comes out at the end mostly mended, but in an entirely unexpected way. It wasn't until the end that I realised this parallel to Lina's story in Italy. And also, I loved that Lina still showed up at the end. Strong female friendships for the win. But honestly, if you liked Love & Gelato as much as I did, you will definitely (almost probably) love this as well. It has the same sense of sadness and adventure, but also friendship and healing. It's about more than finding a soulmate in a romantic partner, but mending the bond between brother and sister (there isn't even any kissing, y'all). And it makes me want to delve more into indie music, which is always a bonus feature. And it will make you fall in love with Ireland, and for that, I will never apologise.
And to conclude, I present some of my own pictures of the places that our beloved characters visit in the book:
Final Rating: ★★★★
---
Jenna Evans Welch
Website | Instagram | Goodreads
If you wish to purchase this book, please consider using my Book Depository Affiliate link!